Ministerial Search and Transition
Welcome to the portal page for our church's ministerial search beginning in 2022. More information will be posted on this page as the search continues, so please bookmark and visit often.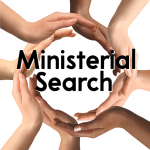 How does All Souls find someone to call as a minister?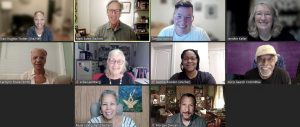 Under our bylaws, the Congregation itself calls ministers, and the vote to call the next settled ministry at All Souls will happen in the spring of 2023. We have many steps to take before we get to that call, please see our FAQ section below for an in-depth explanation. 
To find our next settled ministry, the All Souls Board of Trustees decided to follow the process recommended by the Unitarian Universalist Association (UUA) Transitions office. Under this process, the Board created a Ministerial Search Committee, after gathering feedback from the congregation through phone calls and votes. The Board then charged the Committee (see FAQ below) with undertaking the search process.
Biographical Information for Members of the Search Committee
What is the work of the Ministerial Search Committee? ​
In a nearly year-long process, the Ministerial Search Committee gathers the hopes and needs of the Congregation, represents the Congregation to potential applicants through the creation of a detailed search profile, and evaluates applicants, discerning the best match for the Congregation.
Members of the Ministerial Search Committee will work gathering feedback from the congregation and creating a position description and church portfolio (September-November), narrowing down the candidates in January 2023 to several pre-candidates and interviewing them. A final candidate will be presented to the Congregation in April 2023.
How to contact the Ministerial Search Committee​
There will be numerous ways and times to give input to the committee on your vision for our future ministerial team throughout the search process. 
By phone: coming soon!
By Email: searchcommittee@allsouls.ws
How do UUs find their settled ministers?
As a Unitarian Universalist congregation, we are empowered to call our own ministers.
Timeline of the Search Process
Summer 2022

MSC begins meeting weekly to plan elements of the search process

October/November 2022

Focus groups and survey to gather feedback from congregation

December 2022

MSC posts position description and other information on confidential UUA website

January 2023

Candidates apply for position at All Souls

February 2023

MSC interviews candidates and narrows down to one

April 2023

Candidate visits All Souls during candidating week.  At end of the week the congregation votes on whether to call the candidate to All Souls.