You've been looking
for a church like this.
Join a progressive religious community in the heart of Washington DC.
All Souls is a progressive religious community in the heart of DC,
at the intersection of Mt. Pleasant, Adams Morgan, and Columbia Heights.
We walk diverse paths to find meaning and purpose, but are united by our belief in the worth and dignity of all, and the obligation to express our faith through acts of justice and compassion. Join us as we create a diverse, spirit-growing, justice-seeking beloved community that's true to our name, All Souls!
This Sunday, July 3, 10:30 AM
Rev. Rob Keithan:
The Speed of Justice
Hybrid Service
There's so much suffering and injustice in our world that urgent action is desperately necessary. At the same time, moving too fast makes it more likely that we're unconsciously replicating some of the oppressive patterns we're trying to stop. How can we ensure that our work isn't just transactional, but truly transformational?
All Souls music and arts program welcomes all who are masked and vaccinated to join in the music making. A super pickup choir will rehearse that morning starting at 9am and will be accompanied by an amazing band and soloists. Please join us, even if you are not a regular part of the music ministry at your home congregation!
Religious Education: Preschool & Nursery in Room 5 with a story and activities. All children and youth in K and up will start in the service for the Story For All Ages. After the Story, join local juggler, Daniel Riker, for "The Spiritual Practice of Juggling." Juggling scarves provided, but feel free to bring your passion and your own (safe) juggling supplies.  
Then, in the afternoon, check Facebook for the day's #ASCProvocativeQuestion and post your thoughts to start a discussion related to the sermon.
Please Note: We also hope that all our visitors will be vaccinated against COVID-19, but we will not be conducting card checks. All people (over the age of 2) will be required to be masked while indoors.
Join Us Virtually on Sunday Mornings
Here's the Sunday schedule:
10:30 am. Worship with us on Zoom (through the link below) or in person (please bring your mask).
11:45 am (or shortly after worship ends). Virtual Coffee Hour. Stay on the Zoom call and join us for a coffee hour, a chance to catch up, talk about the service, discuss whatever comes to mind. New to All Souls? Welcome! Please use a red mug or wear a red shirt so we can greet you!
Some time after the service is completed, we will post a recording of it on our archived services webpage so you can view it later.
Or dial in: 301.715.8592; meeting ID: 91875814433
All Souls Statement on the Dobbs Decision
While we've suspected this day was coming for years, its arrival is still cause for concern, grief, and anger. We know that people at All Souls, and in Unitarian Universalism overall, have different beliefs, experiences, and feelings about abortion. That's OK! The goal of Unitarian Universalist organizing for reproductive justice is that all people can make decisions and access healthcare according to their own values, which includes both having children and not having children. The reproductive justice framework also affirms that everyone has the right to bodily autonomy, and to raise children in safe and sustainable communities.
With this broader framework in mind, it is all the more important that we recognize the larger context. The assault on abortion access, on transgender equality, on voting rights, on racial justice generally—these are all interconnected. They are part of an extremist ideology that divides people into worthy and unworthy, with race, gender, and gender identity as key variables in who should have access to resources. This kind of thinking was explicitly rejected by our Unitarian and Universalist ancestors, and we must join with other people of faith and goodwill across the country in rejecting this oppression today.
As Rev. Keithan said in his sermon on June 19:
While it may be tempting to launch into a rapid response after the Dobbs decision is announced, I want to share the perspective being articulated by black-led reproductive justice organizations, as well as SACReD, the Spiritual Alliance of Communities for Reproductive Dignity, a new national faith- based organization that All Souls and I are helping to launch. It is to name clearly that this is not a situation where rapid response will meet the need. This is a situation where deep, long-lasting commitment is needed. We got here because the far right has been working to overturn Roe for nearly 50 years.
Part of the work we need to do is political advocacy and organizing, yes. Rather than doing an action immediately after the decision, which so many other groups are going, All Souls is going to hold an education and organizing event in mid-July on working for reproductive justice. We're already doing a lot, have plans to do more, and could use more people who are willing to commit to leadership.
Stay tuned for an announcement about the date and time of this gathering. And plan to attend worship on Sunday July 3, where eight other Unitarian Universalist congregations will join All Souls for worship.
Rev. Keithan will address the decision then as well, and has a special announcement about the Reeb Project and our plans for voter mobilization this year. In the meantime, you can find out where rallies and events are happening via Bans Off Our Bodies.
We look forward to continuing our shared work for the liberation of everybody and every body.
In Faith,
Traci, Bill, Kathleen, Rob, and Louise
PS: Click here to access the Unitarian Universalist Association's 2015 Statement of Conscience on Reproductive Justice.
Calendar of Upcoming Events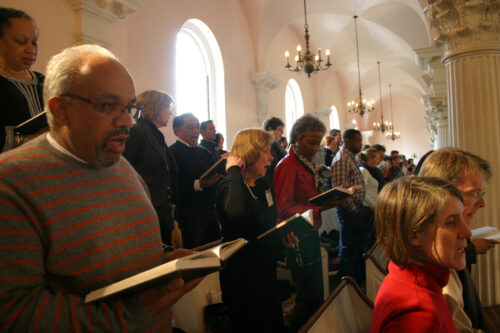 Come worship with us on Sundays in words and music; spend a lifetime learning to expand your soul; share your thoughts in small groups; listen to past sermons; celebrate all religious traditions.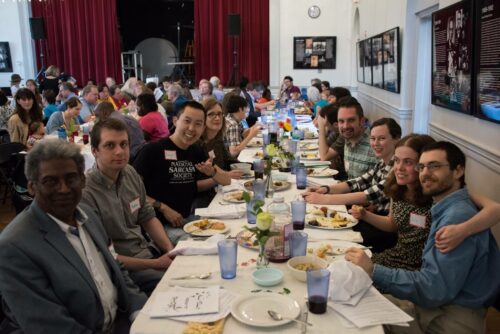 Get together with folks who may share your life experience; use your talents to serve those in need; meet in small groups to discuss matters important to you; learn to live in covenant with your fellow congregants.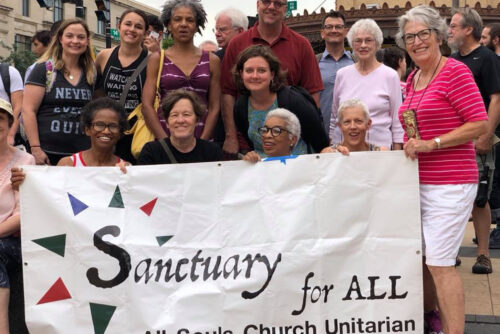 Be a prophetic voice for racial, reproductive, and environmental justice; fight for peace and voting rights; protect the dignity of immigrants and refugees; raise your awareness; learn to be an ally;  make the world a better place.
We, the members of All Souls Church Unitarian, covenant to affirm and promote journeying toward spiritual wholeness by working to build a diverse multicultural Beloved Community by our actions that accountably dismantle racism and other forms of oppressions in ourselves and our institutions.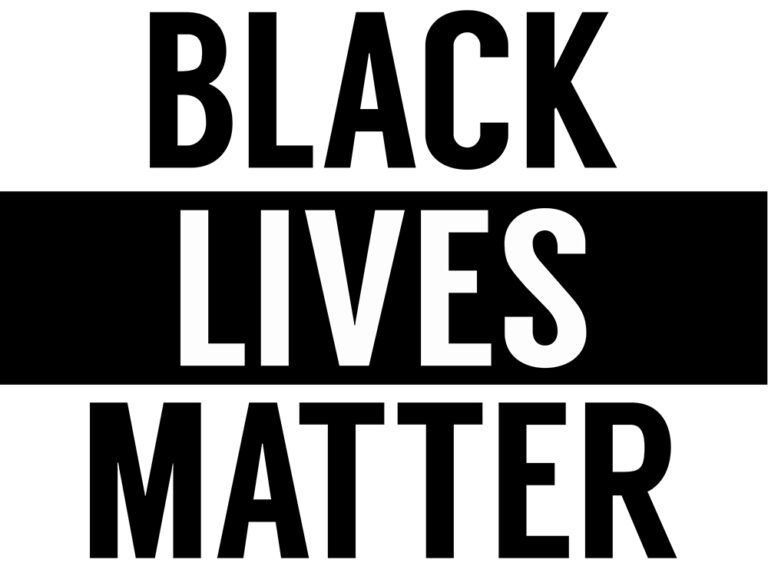 We're at the heart of DC, at the intersection of Mt. Pleasant, Adams Morgan, and Columbia Heights. Our address is 1500 Harvard Street NW, Washington DC 20009 (main entrance on the 16th Street side).
Parking: Please note that All Souls does NOT have a parking lot. Street parking is extremely limited. The best option is to park is the paid DC USA Parking Garage on Irving St NW beneath the Target ($12 for the day). 
We are also very close to the Yellow and Green metro lines at the Columbia Heights Metro station.