You've been looking
for a church like this.
Join a progressive religious community in the heart of Washington DC.
"Giving, receiving as love shows us how." The familiar hymn makes the case. The Spirit of Life, however we know and name it, calls us to wake, calls us to feel the power in our individual lives but also the possibility when we come together as we do in this church called All Souls.
Giving and receiving are parts of the same movement of spirit. Generosity is not so much an obligation as an opportunity, because giving and receiving are both parts of a spiritual journey that promises that love can be real in our lives.
Make your pledge to All Souls for the 2023-24 fiscal year (begins July 1), today!
All Souls is a progressive religious community in the heart of DC,
at the intersection of Mt. Pleasant, Adams Morgan, and Columbia Heights.
We walk diverse paths to find meaning and purpose but are united by our belief in the worth and dignity of all, and the obligation to express our faith through acts of justice and compassion. Join us as we create a diverse, spirit-growing, justice-seeking beloved community that's true to our name, All Souls!
Rev. Louise Green: The Abundance of Forgiveness
March 26 2023 | 10:30 am | Hybrid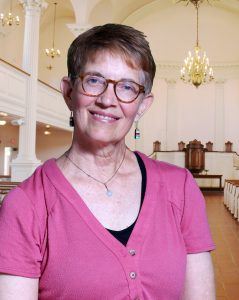 Inability or unwillingness to forgive blocks energy, and keeps us tied to people and histories. Yet getting there is challenging, and requires transformation. There are practical steps to take, and only you can choose to move. When you do, you are freed up for more abundance.
Join us for this ASL interpreted worship service with music from Rochelle Rice and the ASC BAM Ensemble! Stay after service for coffee hour in Pierce Hall or on the same Zoom link for social hour!
Or dial in: 301.715.8592; meeting ID: 91875814433
What To Expect Sunday Mornings
10:30 am. Worship with us on Zoom (through the link below) or in person (please bring your mask).
Religious Education for Children and Youth is in-person during the service. More information on our Children and Youth Religious Education webpage. 
11:45 am (or shortly after worship ends):
In-Person Fellowship and Coffee Hour. Join us in Pierce Hall after worship ends to catch up in person with other members of the congregation. 
Virtual Coffee Hour. Stay on the Zoom call and join us for a coffee hour, a chance to catch up, talk about the service, discuss whatever comes to mind. New to All Souls? Welcome! Please use a red mug or wear a red shirt so we can greet you!
After the service (within 2-3 days), we will post a recording on our archived services page. Please note that the pews and those seated there may be visible in the recording.
Calendar of Upcoming Events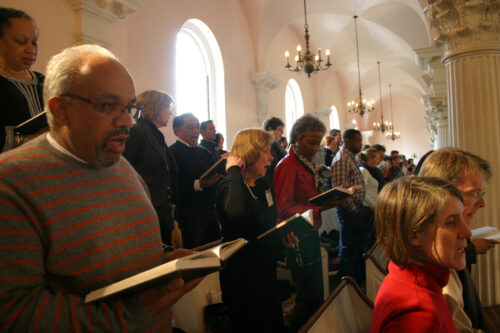 Come worship with us on Sundays in words and music; spend a lifetime learning to expand your soul; share your thoughts in small groups; listen to past sermons; celebrate all religious traditions.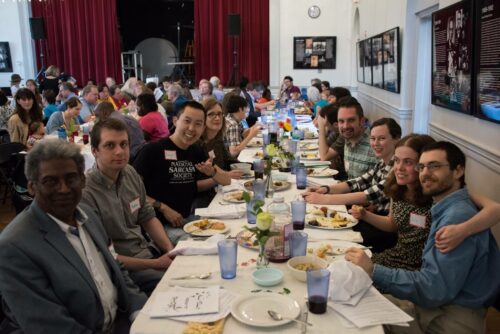 Get together with folks who may share your life experience; use your talents to serve those in need; meet in small groups to discuss matters important to you; learn to live in covenant with your fellow congregants.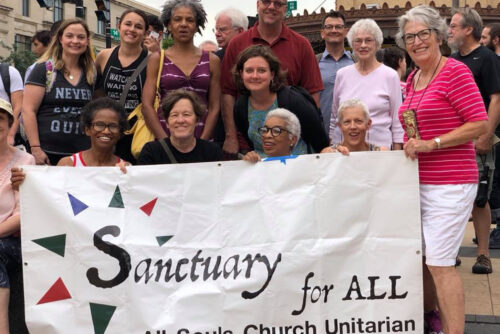 Be a prophetic voice for racial, reproductive, and environmental justice; fight for peace and voting rights; protect the dignity of immigrants and refugees; raise your awareness; learn to be an ally;  make the world a better place.
We, the members of All Souls Church Unitarian, covenant to affirm and promote journeying toward spiritual wholeness by working to build a diverse multicultural Beloved Community by our actions that accountably dismantle racism and other forms of oppressions in ourselves and our institutions.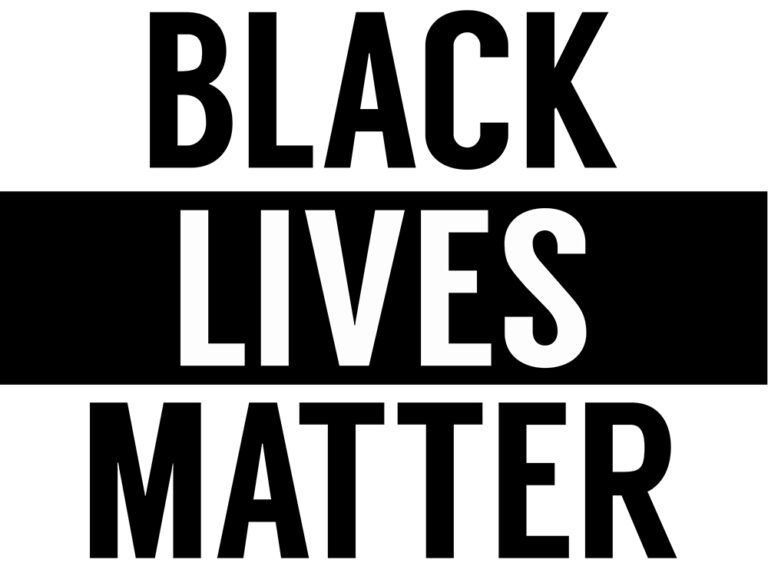 We're at the heart of DC, at the intersection of Mt. Pleasant, Adams Morgan, and Columbia Heights. Our address is 1500 Harvard Street NW, Washington DC 20009 (main entrance on the 16th Street side).
Parking: Please note that All Souls does NOT have a parking lot. Street parking is extremely limited. The best option is to park is the paid DC USA Parking Garage on Irving St NW beneath the Target ($12 for the day). 
We are also very close to the Yellow and Green metro lines at the Columbia Heights Metro station.