You've been looking for a church like this.
Join a progressive religious community in the heart of Washington DC.
Worship and Virtual Gatherings
All Souls' New Interim Minister
We are so excited to announce that Rev. Kathleen Rolenz will join us for the next two years as interim minister, starting August 1!
Rev. Rolenz joins us from the UU Church of Annapolis, where she is finishing a period as their interim minister. After interviewing a number of well-qualified candidates, the Interim Minister Search Committee unanimously selected her, after being impressed with her presence in the pulpit as a gifted preacher and writer, her work helping her current church actively implement the 8th Principle, and her experience aiding churches as they improve their governance systems.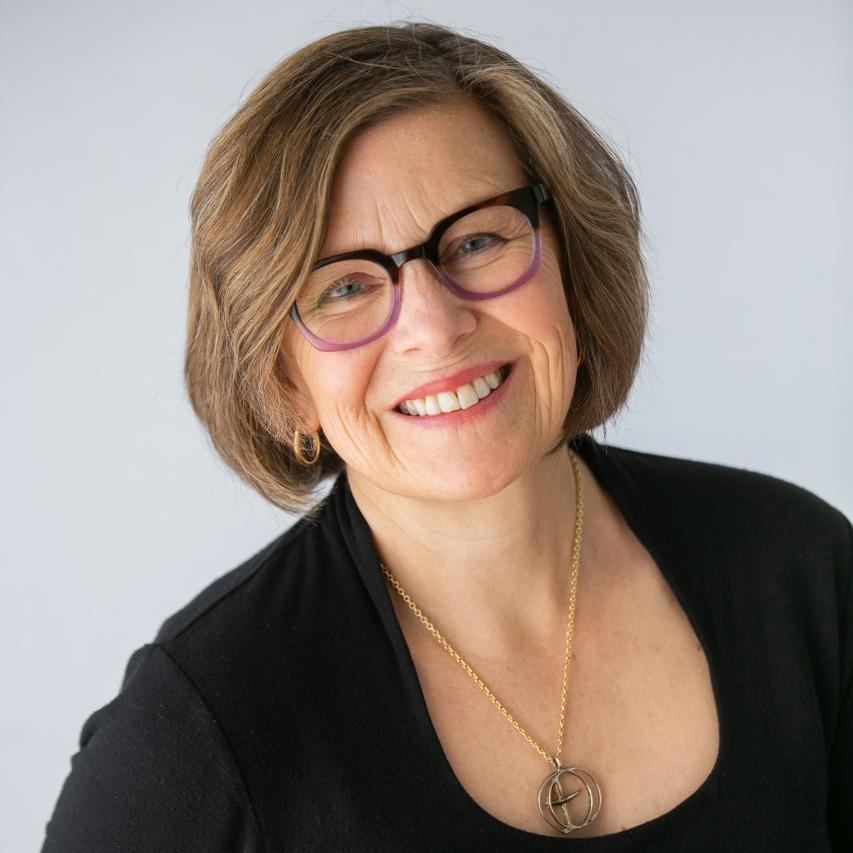 For more information about Rev. Rolenz, visit her website (kathleenrolenz.com), where she has posted a message for the congregation of All Souls.
The site also includes sample sermons, podcasts, and statements on her experience with and understanding of worship, liturgy, faith formation, pastoral care, governance, finances, anti-racism and anti-oppression commitment, and social justice.
The Search Committee particularly recommends the following two sermons: "Is Forgiveness the Only Option?," preached at the UU Church of Annapolis on September 16, 2018, and "Stealing Jesus," a sermon Rev. Lorenz preached as a guest minister at All Souls Unitarian Church in Tulsa on February 10, 2013. We are extremely confident in her abilities and look forward to working with her.
All Souls is a progressive religious community in the heart of DC,
at the intersection of Mt. Pleasant, Adams Morgan, and Columbia Heights.
We walk diverse paths to find meaning and purpose, but are united by our belief in the worth and dignity of all, and the obligation to express our faith through acts of justice and compassion. Join us as we create a diverse, spirit-growing, justice-seeking community that's true to our name, All Souls!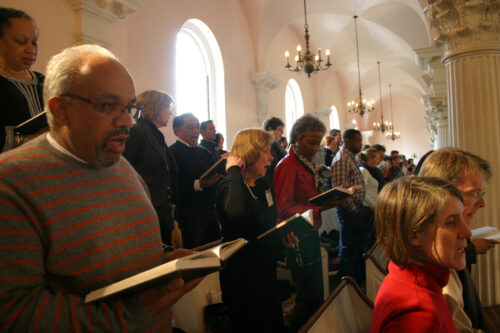 Come worship with us on Sundays in words and music; spend a lifetime learning to expand your soul; share your thoughts in small groups; listen to past sermons; celebrate all religious traditions.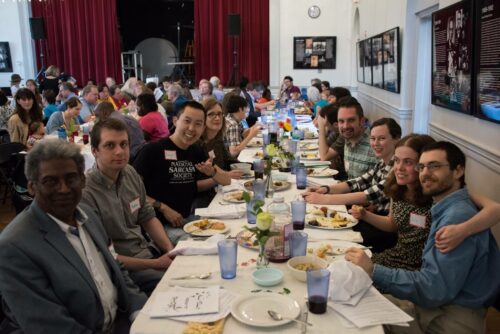 Get together with folks who may share your life experience; use your talents to serve those in need; meet in small groups to discuss matters important to you; learn to live in covenant with your fellow congregants.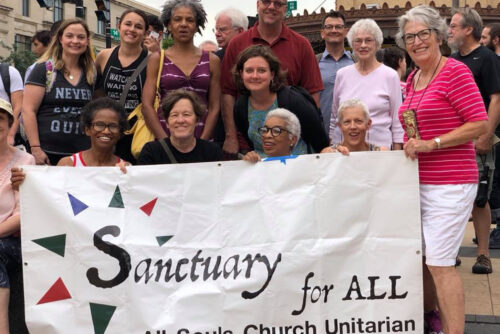 Be a prophetic voice for racial, reproductive, and environmental justice; fight for peace and voting rights; protect the dignity of immigrants and refugees; raise your awareness; learn to be an ally;  make the world a better place.
We, the members of All Souls Church Unitarian, covenant to affirm and promote journeying toward spiritual wholeness by working to build a diverse multicultural Beloved Community by our actions that accountably dismantle racism and other forms of oppressions in ourselves and our institutions.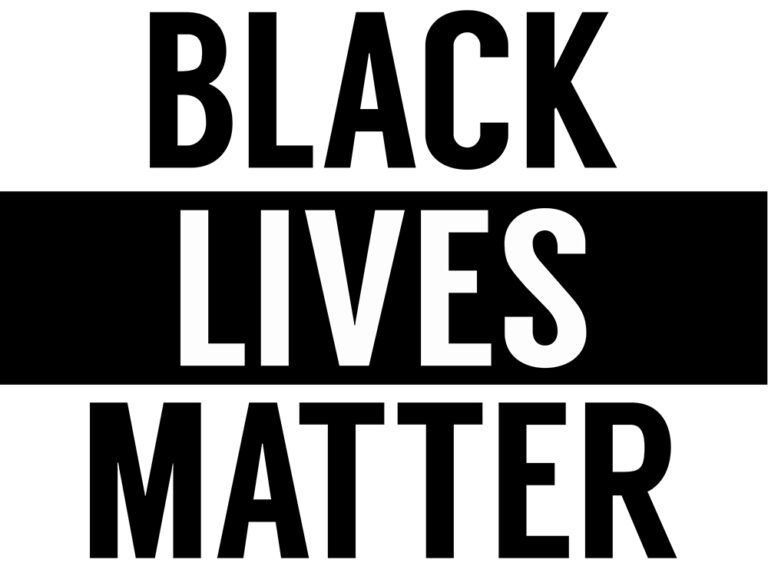 We're at the heart of DC, at the intersection of Mt. Pleasant, Adams Morgan, and Columbia Heights. Our address is 1500 Harvard Street NW, Washington DC 20009 (main entrance on the 16th Street side).
Get our weekly e-bulletin and other church messages
Reserve a Zoom meeting for your group/ministry