External & Nonprofit Rentals
Hold your event at All Souls Church.
If you are a church member looking to rent space for your private event, or a lay leader reserving meeting/event space for a church function, please click here.
All Souls Church is a spacious building, able to accommodate many different types of events. We have been the venue for workshops and meetings, a wide variety of celebrations, concerts, receptions, and intimate recitals. We have hosted social justice organizations and trainings, art exhibitions and international visitors, and look forward to more events in the future!
We do have a few guidelines for renting. We strive to rent to outside groups or organizations that have a social justice or community-building component to the event. The group/organization's mission and vision must be in alignment with All Souls Church. We are able to accommodate private events on a case-by-case basis, if they are hosted or sponsored by a member of the church. All Souls requires all caterers to be insured and licensed, with documentation provided to the church's Event Manager. Alcohol must be served by an insured and licensed bartender. Please read through our FAQ's below for additional information about All Souls and events. 
After receiving your completed form, our Events Team will reach out to you to answer any questions and to provide a quote or confirmation. Requests are processed Monday-Thursday. If you submit your request after 3 pm on a Thursday, it will be processed by the following Monday.
We are a church, and on Sundays all our energy and attention is focused on our congregation. Please do not call on Sundays to speak with the event manager; you will be asked to call again on Monday.
If you are ready to reserve/rent, please complete the form at the bottom of this webpage.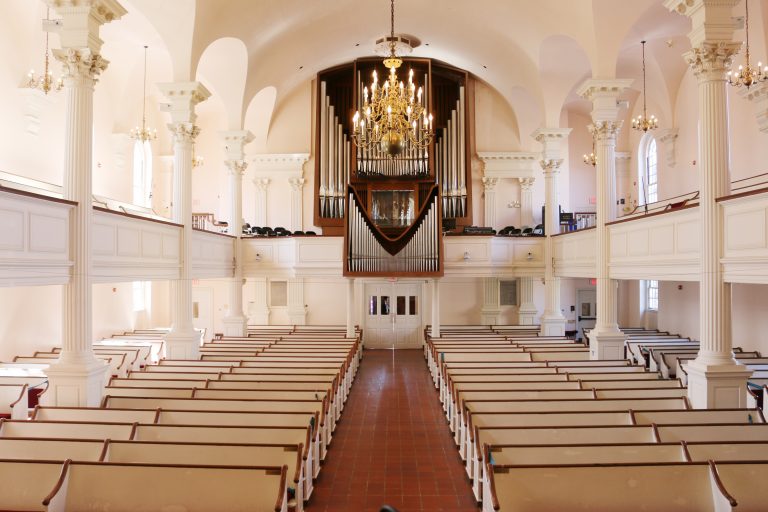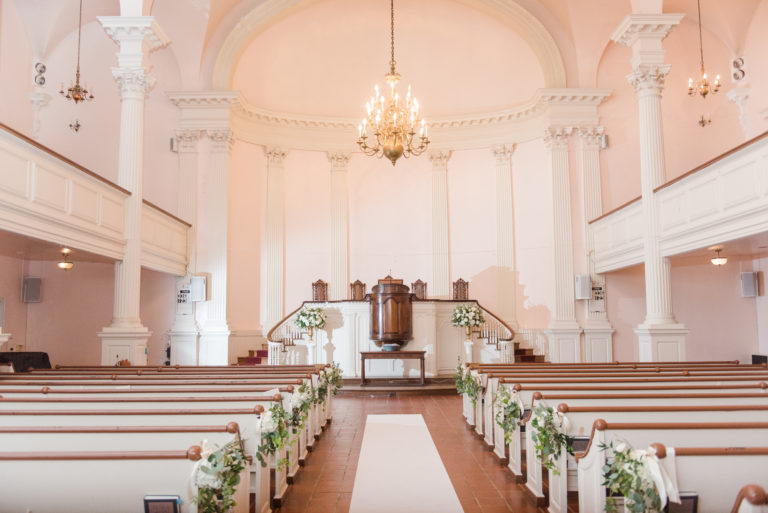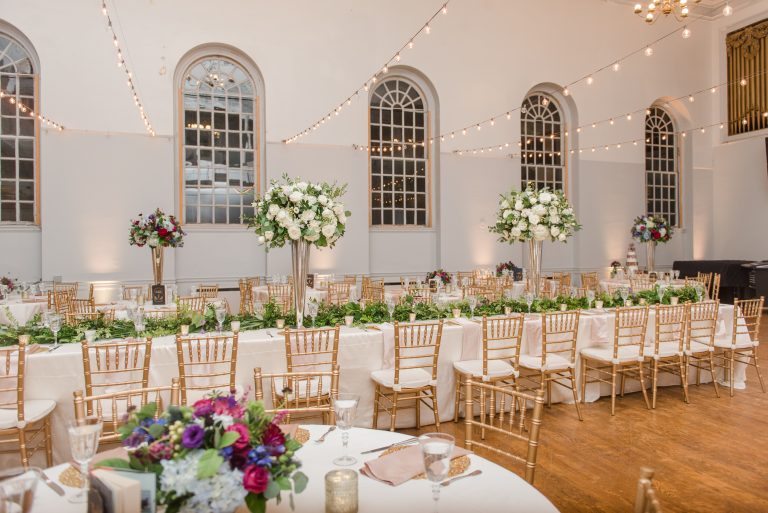 All Souls Church is willing to rent space to persons, businesses, or other organizations whose mission and values align with those of the church.  We welcome persons and organizations from all walks of life who also share, respect and appreciate our values. 
All Souls Church is willing to rent space to nonprofit organizations with a 501c3 status whose mission and values align with those of the church.  We welcome persons and organizations from all walks of life who also share, respect and appreciate our values. 
Nonprofit organizations who wish to rent space within the church must complete the Nonprofit Space Request Form in its entirety. Most often, we are able to provide organizations with discounted rental rates, usually 25% off our regular rental rates.  Organizations who have not received their 501c3 documentation at least 3 weeks prior to their event date are not eligible for the All Souls Nonprofit Rates, and will be charged full price. 
Please note that any event that takes place outside of our regular hours of operation will be charged a flat rate fee of $150 per day, plus $50 an hour in staff coverage.  This covers the church's expenses involved with opening/closing and staffing the building outside of our regular hours. These are fees we charge any renter, including church members, when event hours/dates are outside our regular hours and there are no exceptions to this requirement. 
Church members requesting space on behalf of a nonprofit organization for an event will receive nonprofit rates. 
In accordance with our commitment to serve the community and move the world towards justice, All Souls Church occasionally donates event space to groups that align with our mission and values. This agreement establishes clear expectations related to the space use so that our building, our staff, and All Souls' relationship with the outside group(s) are well cared-for.
We place a high priority on ensuring that our custodial and front desk staff have reasonable hours and workloads. In cases where significant work is required, we may donate the space and ask the group to cover the cost of additional custodial and/or front desk support.
Please Note: The Church is not always able to offer Donated Space to organizations, and if we are not able to do so, we are able to offer Reduced Pricing instead.  This is a discount of 25% off our regular rental rates.
Groups receiving donated space agree to:
Conduct all portions of your event within the church's hours of operation.  Our hours vary during the summer months of June-early September, so please ask the Event Management Team for a list of the current hours of operation.
Provide the name and contact information for a person who will be at the event, for the entire duration. This person is accountable for the expectations in this agreement.
All items you bring into the building must be removed by you/your organization on the same day; no exceptions.
Clean up any trash, recycling or other mess at the end of the meeting.  This includes taking down any signs or literature hung or placed around the spaces.
All left over food and beverage items must be removed by you, or discarded.  The church does not have programming related to food or food donations.
Put back any furniture you moved.
If the event is near the church's closing time, agree to exit the church promptly.
In addition, the following points apply from the typical rental agreement:
1. The Renter is liable for damage to the building, grounds, furniture and/or equipment of All Souls Church, Unitarian and the safety of guests. The Renter will be held responsible for costs of repair that exceed the normal wear and tear. The Renter also agrees to indemnify and hold harmless All Souls Church, Unitarian from any loss damage, or liability of property or persons resulting from facility use.
2. Signs, photographs, etc., may be displayed in the interior of the building. No items may be applied with any type of adhesive, staples or tack to any walls, doors, glass, etc. Bulletin boards, photographs and decorations that belong to the church will remain in place. Nothing is to be removed or rearranged without approval from the Space Use Manager. Decorations for an event must be placed with care, so there is no damage to the building or furniture.
3. No alcohol is permitted at the event.  If you require alcohol at your event, it is not eligible for the Donated Space program, and would instead be considered a rental.
4. All Souls will only provide tables and chairs for a specified rental fee. Tablecloths, plates, utensils, easels, and any/all other supplies, must be provided by the Renter.
If the Renter needs the All Souls staff to set up tables and chairs, they must submit set-up instructions and/or a diagram no later than the Wednesday prior to your event start date. If the information is not received by the requested time, the Renter will be responsible for the set-up of tables and chairs.
5. All Souls Church, Unitarian is not responsible for deliveries from caterers, florists and furniture rental, etc. to the building or for things left before, during, or after an event. Before deliveries and pick-ups (food, flowers, sound equipment, etc.) are scheduled, please contact the Event Management Team to schedule an appropriate time frame during the church's regular hours of operation.
6. There is no tobacco use of any kind (to include chewing tobacco and electronic cigarettes), or drug use allowed on the church's property at any time, no exceptions. This includes the playground, terrace, courtyard, and stairways. Loitering in the halls and/or outside the church is not allowed.
7.  No group, organization, or individual may solicit or post signs espousing a partisan political cause, party or person.
8.  If the Renter and/or their guests conduct themselves in a manner that may be dangerous to the staff, guests, and property of All Souls Church, Unitarian, the police will be called and the Renter and/or their guests will be asked to leave the property immediately. 
To reserve or rent in-person space, please complete the form below.
Church congregants and members may also complete this form to reserve use of an ASC Zoom account for virtual or hybrid meetings. We are unable to accommodate rental of church Zoom accounts to those outside of our congregation.
Submit Your Reservation Request