Lifespan Religious Education
Join us on a lifelong journey to deepen out connections to the sacred.
At All Souls we believe every human being is of inherent worth and dignity and each of us is endowed with what our forebears called "powers of the soul"— power to feel, to connect with one another and all of life, to reason, to imagine, to create, to discern what is worthy of our devotion, to love, to listen and to speak, to make meaning, to enjoy life's good gifts, and to work to transform injustice and resist evil.
Rooted in this tradition, our educational programming is designed to support each of us in the lifelong journey to deepen our connection with the sacred; grow our souls; and to create together a multigenerational, multicultural, and multiracial Beloved Community.
As such, All Souls offers educational programming for all ages from Sunday school-type classes during church services for children and youth to courses, workshops, discussion groups, spiritual retreats, and pilgrimages for adults that build and fortify the foundations of spiritual and religious life as we seek to embody our values in the broader world.
Religious Education for Children begins in the nursery for infants and toddlers, and continues into the preschool and elementary ages with theme-based lessons during services. The Religious Education for Youth extends into middle and high school ages, where classes feature off-site excursions and self-directed learning. Read more.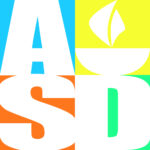 Adult Spiritual Transformation offerings, taught by our ministers and gifted lay leaders, are devoted to making ourselves and our world more whole. Adults can choose from a wide range of offerings and formats to learn spiritual practices that foster freedom and compassion; study Unitarian Universalist theology, ethics, and history; explore spiritual grounding for justice work; engage with others in the search for meaning; and more. Read more.