Celebrate your union at All Souls Church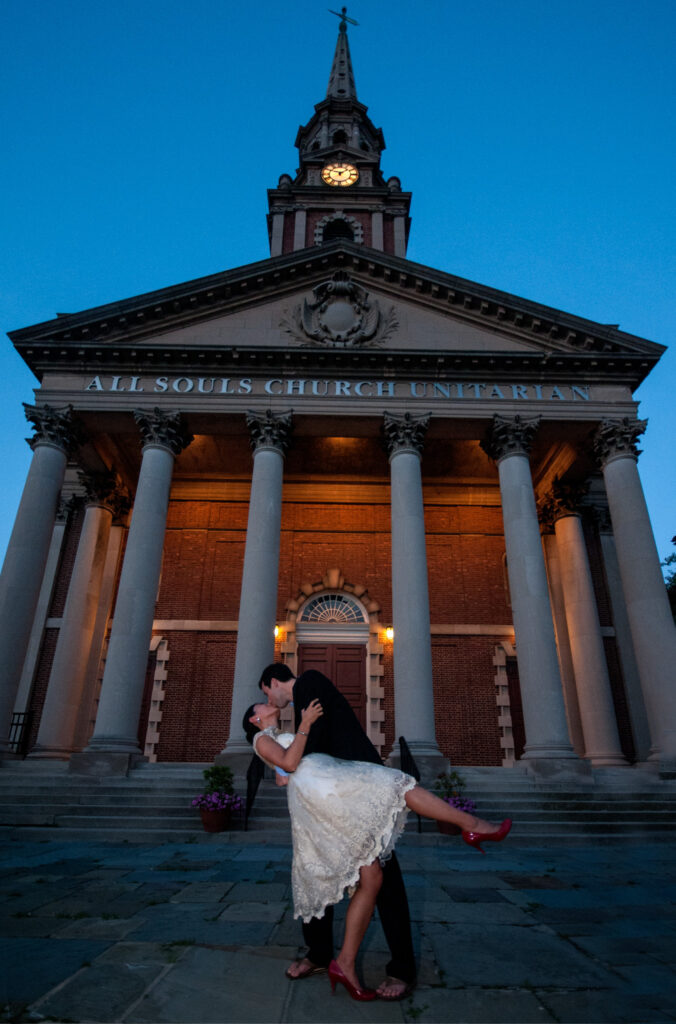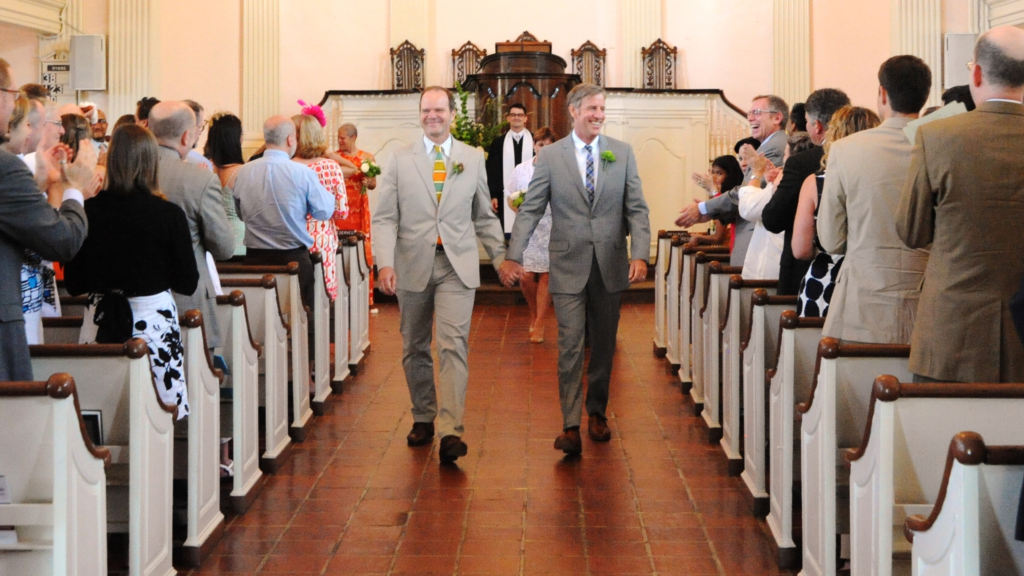 All Souls charges for use of the building for weddings and receptions. Packages are available to minimize expense, without sacrificing quality or your vision of how your day will proceed.
For church members (at least one person in the couple has been a member for at least one year before the wedding), we offer a 50% discount on the rental of the ceremony space only. Be sure to speak with the event coordinator during your wedding consultation to ensure you are eligible for this discount.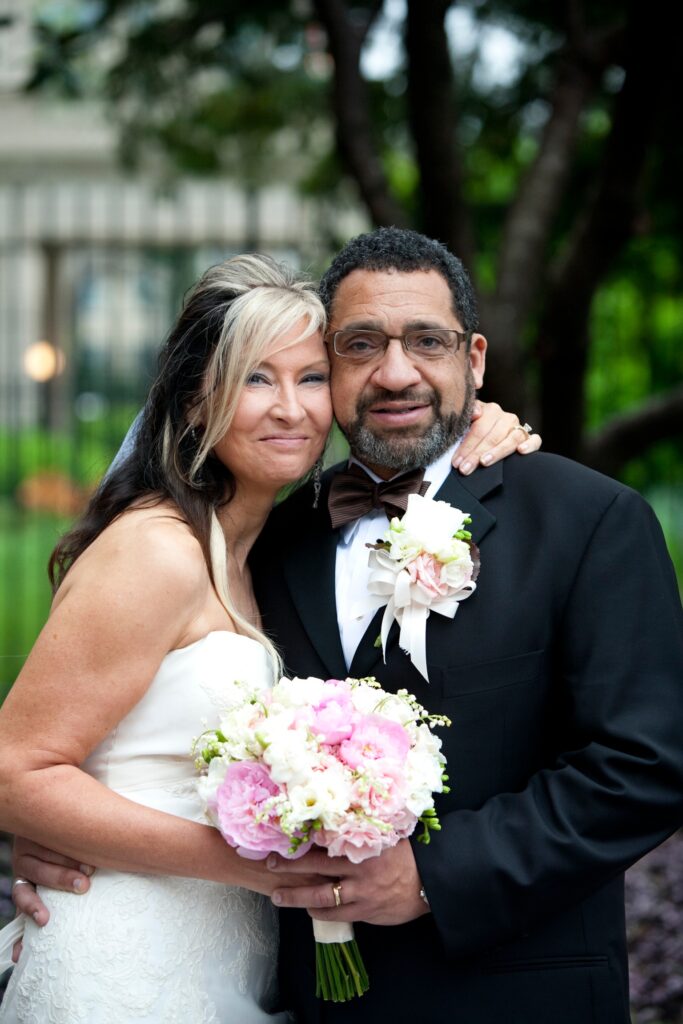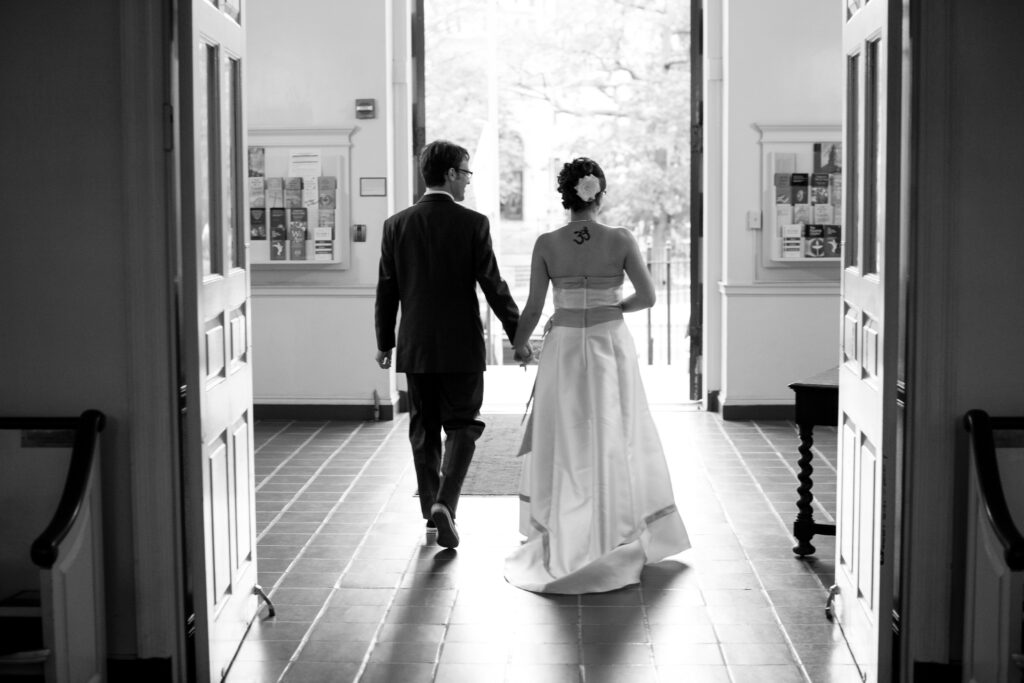 To request a wedding rental, please contact the church's Wedding Coordinator through the form below. Include as much detail as possible about your event in the Message box to help us respond to your request. After receiving your form, our Wedding Coordinator will reach out to you to answer any questions and schedule a complimentary wedding consultation.
Requests are processed Monday-Thursday. If you submit your request after 3 pm on a Thursday, it will be processed by the following Monday.
We are a church, and on Sundays all our energy and attention is focused on our congregation.  Please do not call on Sundays to speak with the Wedding Coordinator, you will be asked to call again on Monday.
Complete the Form to Request a Quote: