Founded in 1821, All Souls is headed for our third century.
Washington Unitarianism: A Bicentennial History of All Souls Church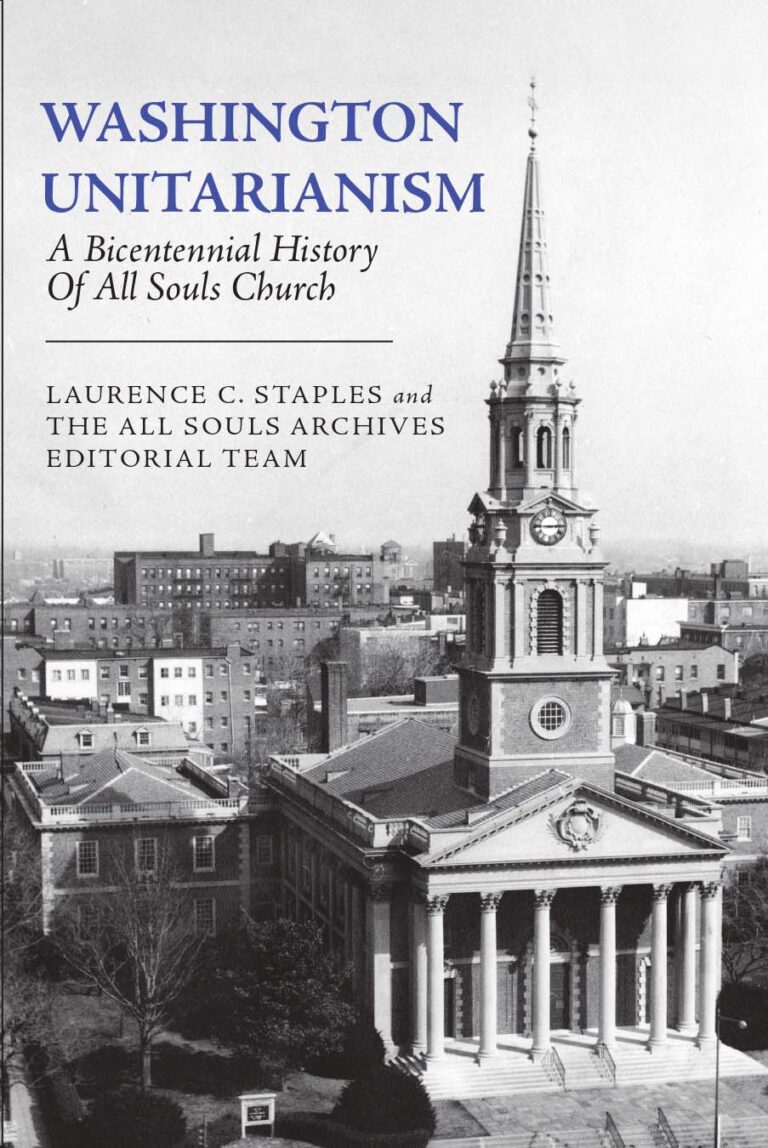 More than 50 years have passed since longtime All Souls Executive Director Laurence C. Staples wrote his history of our church. In this revised version of the book, Washington Unitarianism: A Bicentennial History of All Souls Church, we've added three brand-new chapters covering those 50 years, with lots of new photographs.
To pick up your book(s), you have some options:
You can pay for your book(s) here. Please download your receipt, then email one of the Archives Team members below to arrange a pickup time (put "All Souls book" in the subject line). Bring your receipt to the pickup location or attach it to the email.
Bring $20 cash (exact amount only) or a $20 check, made out to All Souls Unitarian Church, to one of the pickup sites, after emailing to schedule a time (put "All Souls book" in the subject line).
Order the book at Politics and Prose.
Wait until the church building reopens. Books will then be available at the church on Sundays.
Pickup Locations
Mount Pleasant (Carol Falk, falkjohnson@gmail.com)
Petworth (Mara Cherkasky, mcherkasky@verizon.net)
Takoma Park (Emily Koechlin, e.koechlin@starpower.net)
Tenleytown (Julie Hubbard, juliephubbard@comcast.net)
All Souls Church, Unitarian is a historic 198-year-old church that, for two centuries, has played a vital role in Washington, DC, and the nation as a whole. Located at the intersection of 16th and Harvard Streets, the church straddles the Mt. Pleasant, Columbia Heights, and Adams Morgan neighborhoods. The building is the third location of a church founded in 1821 as the First Unitarian Church of Washington by American visionaries—William Ellery Channing, founder of American Unitarianism; and in the DC area, President John Quincy Adams, Vice President John C. Calhoun, and Charles Bulfinch who designed not only the original church but the U.S. Capitol. Samuel Longfellow, brother of poet Henry Wadsworth Longfellow, was an All Souls minister who wrote numerous hymns, published in church hymnals throughout America. Founding members included slaves, free African Americans, immigrants, laborers, merchants and distinguished local and national leaders—each involved in key issues facing the country—abolition, education, poverty, civil rights, peace, and economic justice.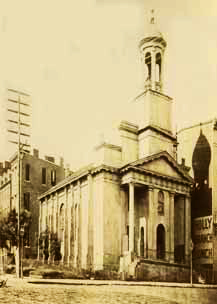 Senior All Souls minister, Rev. Robert M. Hardies, speaks of the church serving as a shelter for over two centuries: "Our ancestors dreamed of a special kind of church of the free spirit, unfettered by dogma; a church of the free mind pursuing all truth, a church of the free person, resisting all bonds of oppression. For 200 years, since 1821, All Souls has served as a shelter of those dreams." In the 19th century, All Souls was at the center of the abolitionist movement—one of the first churches in the nation to advocate for the end of slavery. Its bell, designed by the son of Paul Revere, was once DC's official town bell. After the Civil War, All Souls offered a place for Americans to heal from the devastating impact of the Civil War on the nation.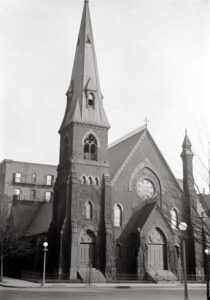 In 1878, the congregation moved to a second location at 14th and L and took on a new name as All Souls Unitarian. In 1924, the church moved to its current location in a building patterned after London's St. Martin-in-the Fields, with an opening dedication attended by President William Howard Taft. After World War II, the children of All Souls shipped a half ton of school supplies to a war damaged school and orphanage in Hiroshima. During the 1950s and 1960s, the Civil Rights Movement was alive here. In 1965, All Souls congregants marched in Selma, Alabama on behalf of voting rights for African Americans and an All Souls minister, Rev. James Reeb, was among the victims murdered there.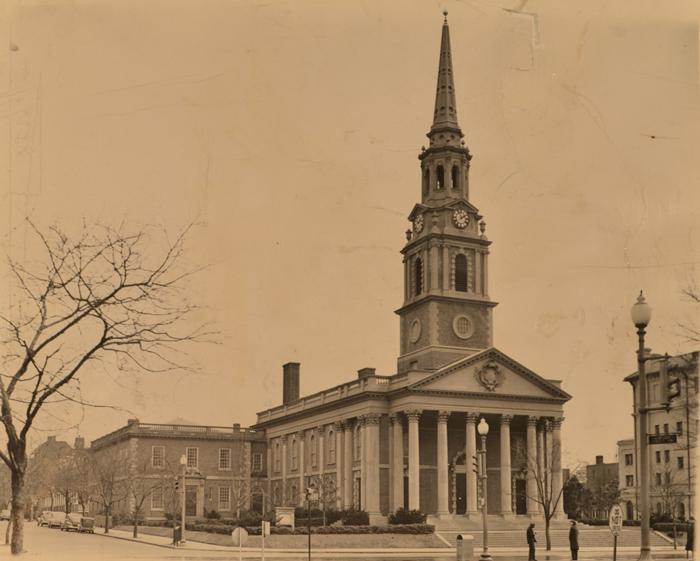 During the 1960s, All Souls worked with Planned Parenthood to set up a birth control clinic at the church; launched a Girard Street Playground Project; established a clothing center in cooperation with the DC Commissioners' Youth Council. We supported the Poor People's March in 1968; set up a Center for Surplus Food Distribution; developed a breakfast program for the homeless that lasted 30 years till 1994; and in 1970, formed the All Souls Housing Corporation, which, with federal funds, contributed to the construction of 140 housing units to expand a base of affordable housing for the DC community. 
Today, All Souls Unitarian Church remains a leader of liberal reform, social justice, and community outreach. After 9/11, Reverend Rob Hardies, then a newly appointed senior minister, consoled Americans both in the pulpit and on radio, and challenged the U.S. invasion in Iraq with a bell ringing program that called attention to the moral cost of the war. He led continued support for affordable housing and funding for the Columbia Heights neighborhood and, as one of the earliest gay ministers in the area, spearheaded efforts for marriage equality and LGBT rights alongside a multi-racial council of some 200 church leaders. In 2009, Mayor Adrian Fenty signed DC's Marriage Equality Act into law in the All Souls sanctuary. Those attending All Souls are just as active and engaged as its religious leaders and staff. Hundreds of volunteers helped rebuild New Orleans after Katrina; supported Florida's Parkland School students on behalf of gun control efforts; and are now organizing support for immigrants and refugees.