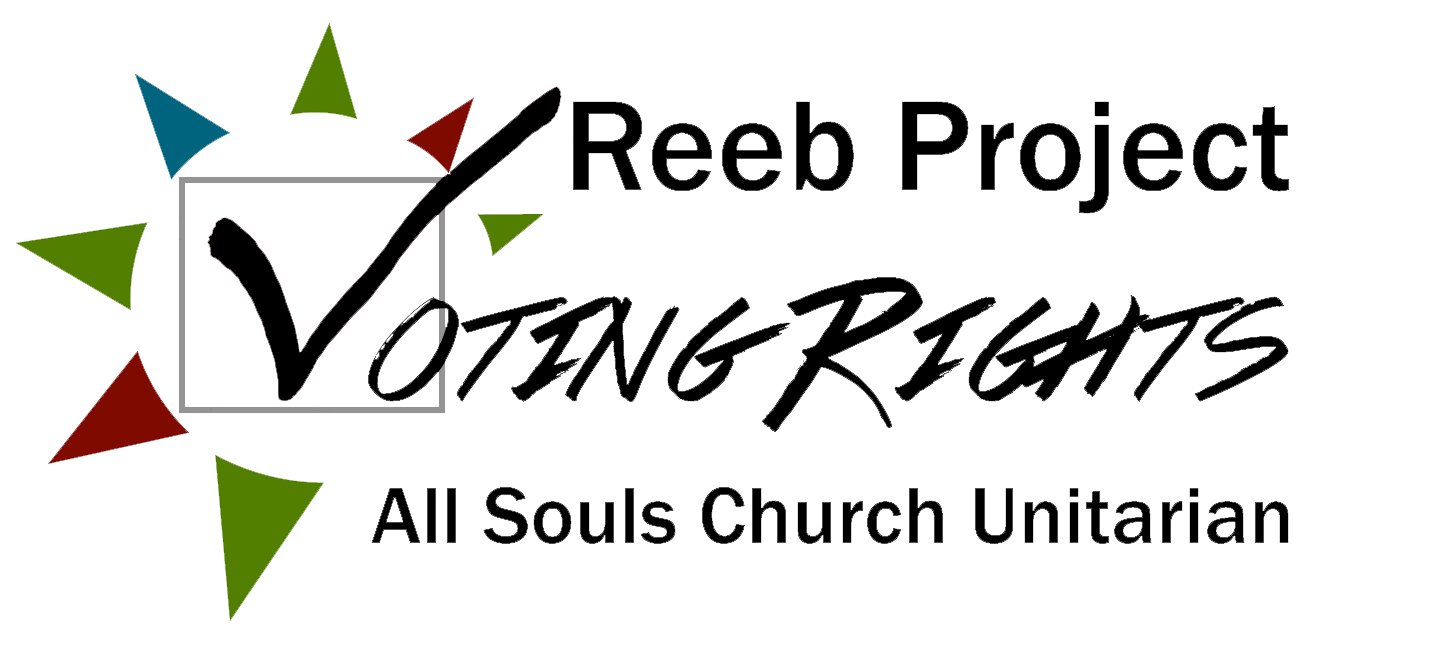 Reeb Voting Rights Project Kickoff Gathering
This fall, Americans will cast critical votes in elections up and down the ballot. Healthcare, immigration, racial justice, reproductive justice: are all at stake, as is the future of our planet and our own democracy. Every vote matters, and we are called to resist the powerful forces seeking to block, purge, dissuade, discount, discourage, confuse, demobilize and demoralize the electorate. So the Reeb Project is going all in – along with the entire UUA and #UUtheVote.
Come learn about opportunities to work with us this year and to share your ideas and commitments as we kick off a year of action, fellowship, and revolutionary love.
You, the hundreds of members and friends of All Souls, have powered us over the past five years as we have called, met, registered, and mobilized thousands of voters in Maryland, North Carolina, Pennsylvania, and Virginia; as we have fought to expand voting rights in DC; as we have worked in solidarity with other UU congregations and progressive partner organizations that center the leadership of people of color, work in communities with historically low voter participation, and advocate for changes to oppressive voting laws.
Now is the time to come together and build a vision for this work that will carry us through November and beyond. We'll see you on February 9th!