Minister of Congregational Care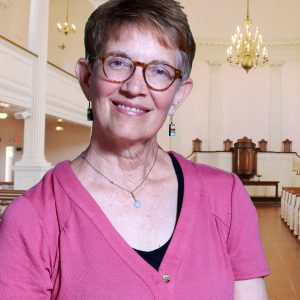 Louise is responsible for overseeing the pastoral care ministry of the church.
Rev. Louise Green is our Minister of Congregational Care. She was ordained UCC in Metro Boston (1992), and affiliated as UU clergy (2006). Louise is also a community organizer, certified yoga teacher, and lover of movement and nature. Louise grew up in El Paso, Texas; went to the University of Oregon (B.A.), Harvard Divinity School (M.Div.), and Tai Sophia Institute (M.A.). She moved from NYC to Washington, D.C. in 2004 to serve as All Souls Minister of Social Justice, then Minister of Congregational Leadership, from 2004-2011. She was also Minister of Congregational Life at River Road UU Congregation in Bethesda from 2013-2018, and Lead Organizer for PATH/Metro IAF in Howard County 2018-2020. Louise and her spouse, Regina Tosca, live in D.C. with an ever-changing menagerie of cats and dogs.