September 19, 2021 - Hybrid Services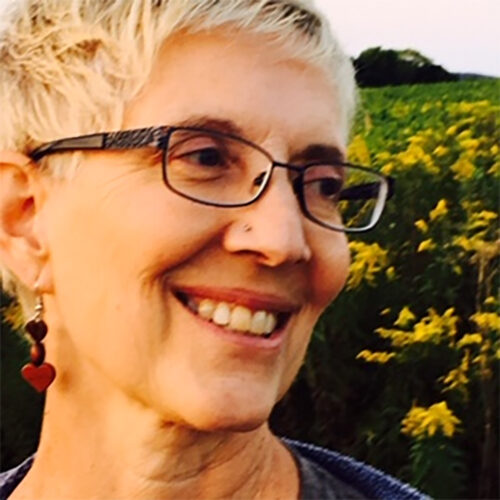 Worship led by: Rev. Louise Green
Liturgists: Rev. Kathleen Rolenz and Rev. Rob Keithan
Rev. Louise Green will preach for our second Celebration Sunday!
At All Souls we gather across many identities, connected to a range of Sources, and holding diverse space any time we form a group. What are the ties that bind us, and how do we name our union? Reunions often take place among groups which have a single identifier: all family members, or college alumni, or a particular group of friends. What does it mean to celebrate a more complex reunion, after so much time apart in our own tribes and geographies?
Music will be provided by the Jubilee Singers, led by Lenard Starks, and the service will be ASL interpreted. A virtual coffee hour following the service will be held on the same Zoom link with Traci Hughes-Trotter, our Executive Director.
After service, we will ask everyone to exit the building immediately, but the outdoor spaces will be available for socially distanced, masked where appropriate, reunions and visiting. (Sorry, no coffee or snacks yet!)
If you will be joining us in person, please be sure to review the latest ASC COVID-19 Reentry information, by clicking the green button above the worship information in this bulletin.
Please Join us in person (with registration) or online!
Prelude:"Faithful Over a Few Things" by Glenn Burleigh

Call to Worship & Chalice Lighting: Rev. Louise Green
Opening Hymn: #148 Let Freedom Span Both East and West
Let freedom span both east and west, and love both south and north,
in universal fellowship throughout the whole wide earth.
In beauty, wonder, everywhere, let us communion find;
compassion be the golden cord close-binding humankind.
Beyond all barriers of race, of color, caste, or creed,
let us make friendship, human worth, our common faith and deed.
Then east and west will meet and share, and south shall build with north,
one human commonwealth of good throughout the whole wide earth.
Welcome & Land acknowledgement: Justis Tuia, Worship Associate
Moment of Beholding
Story for All Ages: The Relatives Came by Cynthia Rylant, told by Dolores Miller, Director of Religious Education

Announcements: Rev. Rob Keithan
Congregational Care Information and Prayer: Rev. Kathleen Rolenz
Spirit of Life, prerecorded
Moment of Silence
Reading: From Holding Change, by Adrienne Maree Brown
Sermon: A Complex Reunion by Rev. Louise Green 
Offering: Justis Tuia, Worship Associate 
Offertory: "I Dream a World" words by Langston Hughes, music by Andre Thomas, pre-recorded by the All Souls Jubilee Singers
Closing Hymn: #126 Come, Thou Fount of Every Blessing, pre-recorded by the All Souls Jubilee Singers

Come, thou fount of ev'ry blessing, tune our ears to sing thy grace.
Streams of mercy never ceasing, call for songs of loudest praise.
While the hope of life's perfection fills our hearts with joy and love,
teach us ever to be faithful, may we still thy goodness prove.
Come, thou fount of ev'ry vision, lift our eyes to what may come.
See the lion and the young lamb dwell together in thy home.
Hear the cries of war fall silent, feel our love glow like the sun.
When we all serve one another, then our heaven is begun.
Come, thou fount of inspiration, turn our lives to higher ways.
Lift our gloom and desperation, show the promise of this day.
Help us bind ourselves in union, help our hands tell of our love.
With thine aid, O fount of justice, earth be fair as heav'n above.
Extinguishing the Chalice
Benediction: Rev. Louise Green
Benediction in Music (Live from the 16th Street Stairs): 
"Let This Be a House of Peace" by Jim Scott, sung by All Souls Jubilee Singers with Taryn Wilgus Null as Vocal lead
"Oseh Shalom/Imagine" by Rebecca Schwartz and John Lennon, sung by the All Souls Jubilee Singers
If you are worshipping with us virtually, please stay on this link following the service for virtual Coffee Hour with this week's host Traci Hughes-Trotter, Executive Director.