Program Officer, Beckner Advancement Fund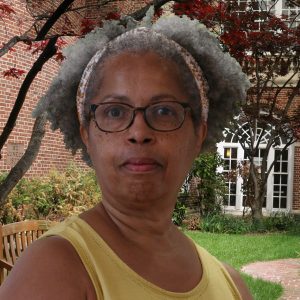 Ruth Goins works directly with the Beckner Advancement Fund Committee to manage the grant making and the fund, and with Rev. Rob Keithan.
Ruth Goins joined the Beckner Advancement Fund as program officer at the end of 2020. She is a native Washingtonian with several decades of experience in the field of philanthropy. She has served as a program officer at private foundations and as a professional consultant to a range of organizations and initiatives in the field. In addition, she has served as interim executive director for three small national associations. Ruth has also contributed to efforts to grow diversity and inclusiveness in philanthropy. She was a member of the Diversity in Philanthropy Project consulting team (which led to D5, a five-year initiative by the philanthropic community to address diversity, equity and inclusion in a coordinated way). And she led a small team that conducted research for the Council on Foundations, helping to set the stage for the Council's Career Pathways leadership program for individuals of diverse backgrounds. Ruth has a history of leadership within the national philanthropic field. She is a past chair of the Neighborhood Funders Group, the network of funders who invest in organizations that wield people-power to transform communities. She also served on the board of Women & Philanthropy, during which time she held several leadership positions. When she returned to DC she joined the board of the Washington Area Women's Foundation. Her six-year tenure included service as board chair. A graduate of Wellesley College, Ruth earned a master's degree in public management and policy analysis from Carnegie-Mellon University.