Acting Director of Music and Arts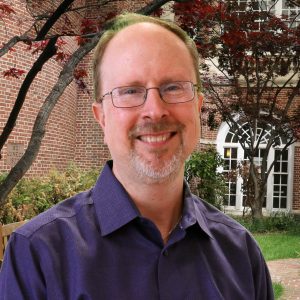 Keith runs the music and arts ministries and directs the All Souls Choir.
Keith will join All Souls for one year beginning in August 2023. Keith will return to his ministry in Colorado at the end of next year, by which time All Souls will have identified a permanent Director for our program. Keith has served at Jefferson Unitarian Church since 1997. Keith earned a doctorate in the history and performance of choral music from the University of Colorado. He has led Unitarian Universalist music ministry programs in Nashville, Tennessee; Boulder, and Golden..Under his direction, the JUC Choir was invited to represent Colorado in the Washington, D.C., National Cathedral in 2005, and members of the JUC Choir sang at Carnegie Hall in 2010. At the denominational level, Keith conducted the General Assembly Choir (2001 and 2011) and Singers of the Living Tradition (2007), co-chaired a UU Musicians Network Conference (2005), and served as president of the Unitarian Universalist Musicians' Network (2008-2010). Outside the church, Keith conducts the One World Singers, a chorus dedicated to promoting understanding through performance of music from many cultures, and the Voices of Light Chamber Choir. Keith studied Renaissance music in England with Peter Phillips and conducted choirs on tour to Bulgaria, England, Scotland, Wales, Ireland, Canada, and China.