Soprano Section Leader, BAM Sundays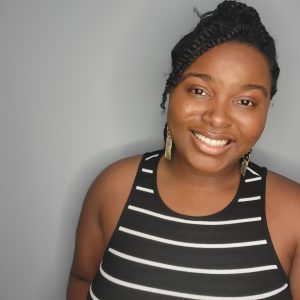 Ameilia is the section leader for the sopranos in the All Souls Choir. Amelia Peele, working with Angela, will be adding responsibility for 5 Black American Music Sundays in the 2023-24 church year.
Amelia graduated in 2015 from Howard University with a B.M. in Jazz Studies. While there, she was a member of Howard's jazz vocal ensemble, Afro Blue, led by the award-winning jazz vocalist and arranger, Connaitre Miller. Amelia is featured on two of the group's albums, Jubilee and An Afro Blue Christmas. A DC native, she studied classical music under Mr. Samuel Bonds at the Duke Ellington School of the Arts High School. She has performed in such venues as Carnegie Hall, The Kennedy Center, The White House, and The Apollo Theatre with such artists as Stevie Wonder, Benny Golson, Esperanza Spaulding, and Geri Allen.