Legacy gifts provide future support for the church. Contributions by will, trust, other forms of written designation, life-income arrangements and endowment gifts, all represent forms of legacy giving. Any individual, at any point in their life, can create a legacy gift. 
Legacy giving is also commonly referred to as planned giving as congregants and members often plan these gifts years before they are distributed.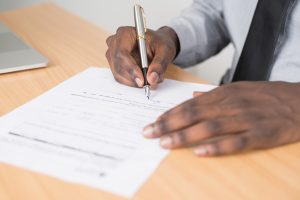 For many people, legacy giving will consist of monetary donations, but some will give real estate or choose to set up a charitable annuity or trust rather than make a direct donation. While the specifics of each gift and how it is distributed will vary depending on your estate, these gifts can have the potential to supply All Souls with meaningful funds for years to come and honor the legacy of your and/or your family.
Why would you make a Legacy Gift?
Legacy Gifts are made for a variety of personal reasons. Some of the most common reasons for a Legacy Gift to All Souls include:
All Souls has been an important part of your life or a particular passion of yours. You want it to live on beyond your lifetime.
The church has helped you greatly in life and you would like to pay that forward.
The church represents a person that was important to you. This gift will help remember a loved one.
Why is Legacy Giving an important revenue source?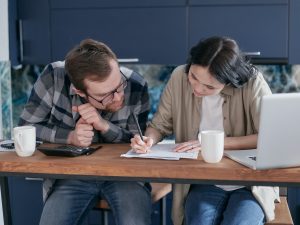 Legacy Gifts add an additional revenue source for the church, which helps to secure our future fiscal stability. They build an endowment to provide an ongoing source of income each year in perpetuity.
These gifts augment our other financial asks and deepen our connection with our congregation and allow Legacy Souls to make impactful gifts by providing a diverse way to make financial gifts to the church.
The Legacy Souls include those who have designated All Souls as a beneficiary of a Legacy Gift.
Will you make a commitment to the future of All Souls by designating the church as a beneficiary of your estate?
Click on the images below to watch videos by Legacy Souls about why they have chosen to make this gift.
Contact the Legacy Souls by email for additional information or to chat more about the different options for including the church in your will or estate plan.
Seek the advice of your financial or legal advisor.
If you include All Souls in your plans, please use our legal name and federal tax ID.
Legal name: All Souls Church, Unitarian
Address: 1500 Harvard St NW Washington, DC 20009
Federal tax ID number: 53-0196567
Resources for Legacy Giving
The UUA Personal Estate Planning Kit is is a tool for organizing your estate—saving you time, protecting your assets and helping you establish your legacy.
 FreeWill provides a simple, intuitive and efficient way of creating wills. Start by answering simple questions about you and your wishes. At the end of those questions, you will receive a PDF document to download and print. This PDF document will include an instructions page which will guide you through signing and witnessing your document to make your will official. FreeWill currently creates wills that are valid for the disposition of property located in the fifty states and DC.