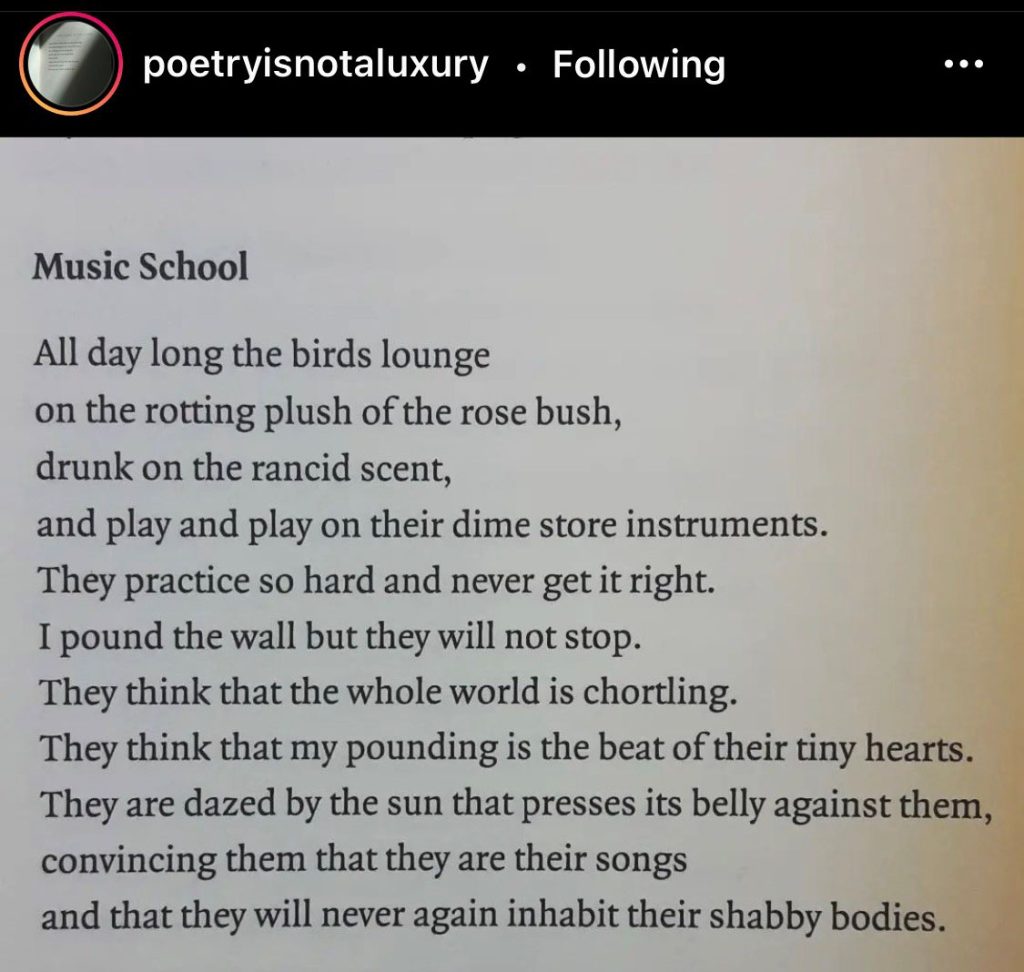 This poem came through my Instagram feed this week (side note: If you're on Instagram and you don't follow @poetryisnotaluxury, do yourself a favor and do so immediately!) and I've been sharing it all over the place, including in our last choir rehearsal. I love the idea that we could be so overcome by our own songs as to believe that we transcend our own bodies. And as this fall has kicked off, I've been experiencing that feeling quite frequently!
In late August we had the pleasure of hosting jazz vocalist Ayo and the Bohemian Caverns Jazz Orchestra for their prelude to the DC Jazz Festival: a tribute to jazz in DC, which featured selections from the Grammy-winning Jazz Samba that was recorded on the Pierce Hall stage 60 years ago this year. This concert saw a joyful return to live music in a crowded, warm sanctuary. Many thanks to all who attended! It is our hope to become one of DC Jazz Festival's sites for their Jazz in the Hoods program for many years to come.
Homecoming Sunday (9/11) featured our Festival Choir: a combination of over 70 members of our two adult choirs, in a jubilant return to in-person worship. What a joy it was to form a human "love train" as we entered the sanctuary!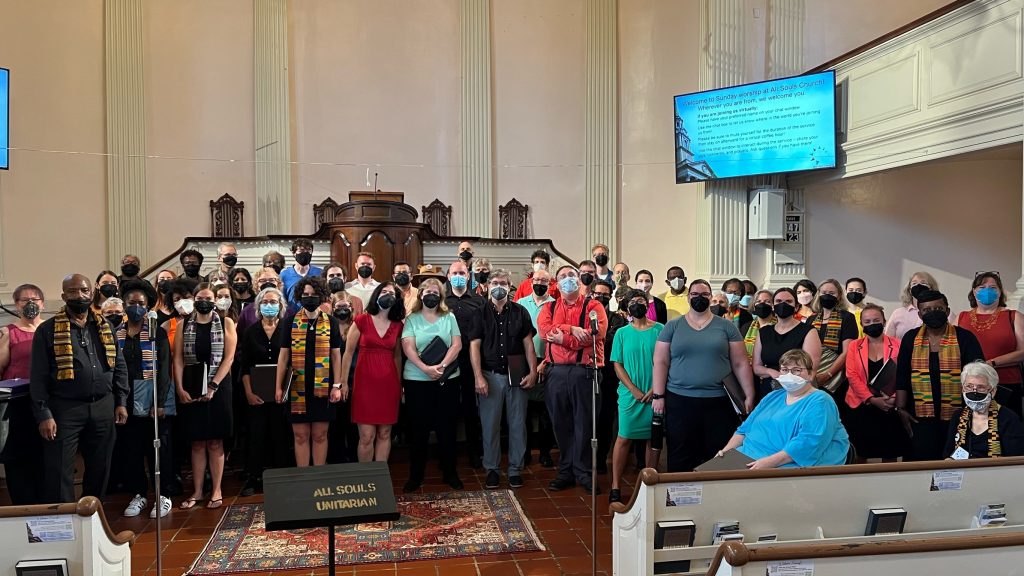 This Sunday was immediately followed by the world premiere of Why I Come to Church, a piece commissioned in honor of the All Souls bicentennial, featuring words by the late Rev. A. Powell Davies and music by Dale Trumbore.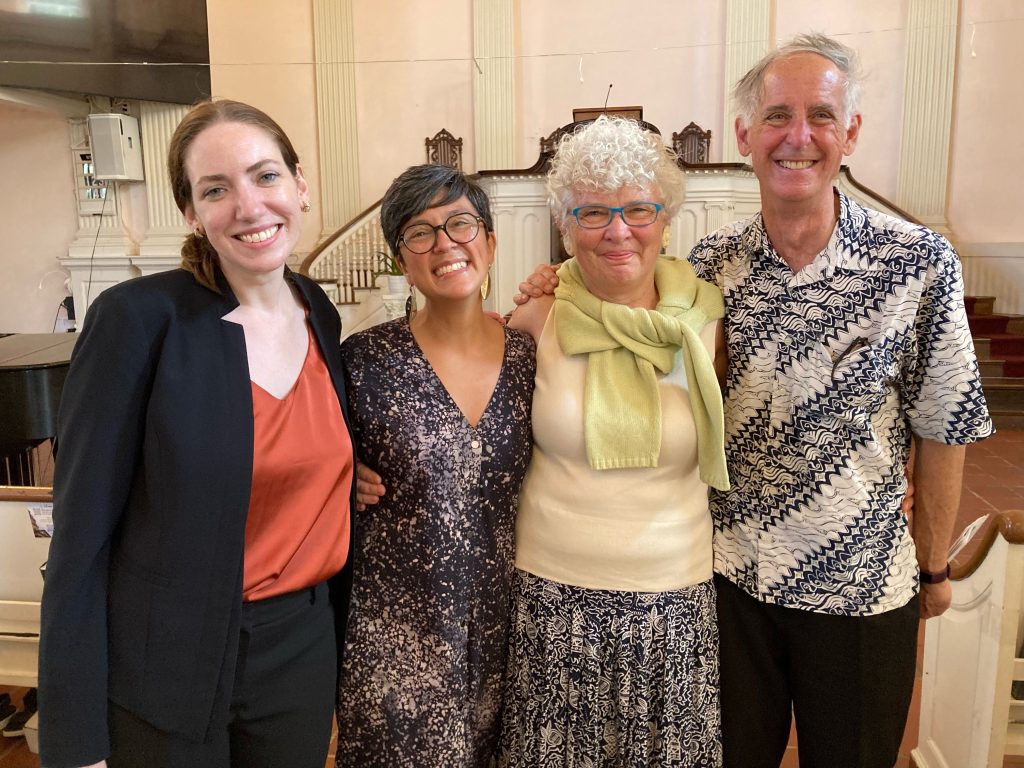 And things are churning behind the scenes, too! The launch of the second Akoma @ All Souls west African drumming intensive and the start of a new, robust Youth Choir season (featuring over 60 voices, ages 5-15!) have us excited for their upcoming performances in worship on Sunday, November 13. Beyond our doors, the All Souls Choir will be performing at The Phillips Collection the evening of October 27 as part of an exhibition around Hiroshima and peacemaking, and our very own Women's 8 ensemble will perform for a slate of esteemed guests at the National Women's Law Center 50th Anniversary Gala in mid-November. Please mark your calendars for Saturday, December 3, as the Jubilee Singers celebrate their 45th anniversary with a concert that evening!
We are blessed with an abundance of talented, generous musicians in our midst. As we continue to find our way in this new normal, may we remember to find ways to "become our songs," to allow ourselves to enjoy, to sing, to move, to celebrate and be grateful for the simple gift of live music (and especially the amazing live music at All Souls!) once again.
So, so blessed-
Jen