Leadership Development and Nominating Committee
Nominees for Board of Trustees (four positions)
The LDNC is proud to present the following slate of candidates for the four vacant positions of the Board of Trustees (in alphabetical order):
Joseph Feuer (Trustee: 3-year term)
I have been attending All Souls Church since 2003 and since then have been an active participant in a number of covenant groups, most recently Stopping to Think and the Leadership Development 2018 Class Covenant Group, which I helped start and co-led for its first year. I also have been active with Philosophical Souls and Mindful Souls. As a boy, I attended a Unitarian Universalist church in Stamford, CT.
I currently serve as vice chair of ICCO USA, a global development NGO working to promote the food security and economic empowerment of smallholder farmers, and agripreneurs. Until recently, I was executive director of the corporate leadership practice at The Conference Board, where I oversaw the operations and programming for 35 C-suite and senior corporate executive councils. I previously served as executive director of the DC chapter of the Society for International Development, a membership-based professional association for international development practitioners.
Other prior positions include country director for two international development NGOs: Pact, in Ukraine and Belarus, and the National Democratic Institute for International Affairs, in the Republic of Georgia. I worked as a political adviser to the leading Czech political party just after the Velvet Revolution in Czechoslovakia, and as a public relations consultant to companies invested in Eastern Europe; and started the first walking tour company in post-communist Czechoslovakia. I also worked as an aide for Congressman Joseph P. Kennedy II.
Erika Landberg (Trustee: 2-year term)
As I said at this time last year, I think our large church and the present moment call us to make some changes in how we govern our church. At that time, I welcomed the opportunity to work on that as a one-year Board member, and during this year have served on our Governance Committee and convened our Governance Task Force to recommend governance changes to the Board in the future. I want to continue to work on these issues and am therefore running to continue serving on the Board. I joined All Souls in 1988 and have been fortunate to serve as both a trustee and president of the Board, as well as church moderator. Being a trustee gave me experience with church governance, both before and after our adoption of policy governance. As moderator, chairing the Council gave me experience with church ministry and how all of our various committees and staff carry out the work of the church. I'm a former teacher, was a member of the DC Board of Education for eight years, and currently work part-time with Teaching For Change. We have two sons; son Steve is a member of All Souls.
Neil Manzullo (Trustee: 3-year term)
I grew up among the cows and corn of rural Illinois, until my family moved to Northern Virginia when I was ten in the early 90s. Except for when I left for college and law school, I've mostly been in the area since that time. I now practice employment law at the U.S. Senate, where I advise the offices of senators, committees, and others on how to comply with anti-discrimination and other civil rights laws. I have lived in the District itself for over a decade and have attended All Souls for about six years. Recently, I've been involved with the Transformation Team, the Board's Governance Study Team, and the Young Souls Board. I'm an avid reader and hiker, and always love a good book recommendation.
Cathy Tortorici (Trustee: 3-year term)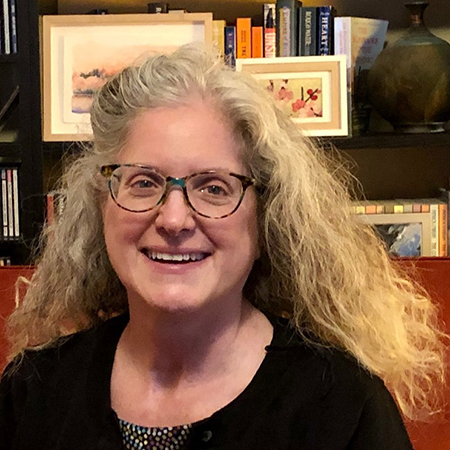 My association with Unitarian Universalism started in 2000 when I began attending the First Unitarian Portland church in Portland, Oregon. I knew then that this would be by spiritual home and committed myself to the ideals of this spiritual practice. I was also lucky enough to meet my husband Roy there, at a church sponsored brew-pub happy hour! When we moved to Silver Spring, MD, in 2014, it was only natural that I would be drawn to All Souls Church. At All Souls Church, I participated in Jubilee training and leadership training. These trainings were important and enlightening experiences that strengthened my belief in the ability of this church to make a difference in people's lives. I served as a co-chair of the Green Souls social justice group, and most recently, am part of the Transformation Team, working with a great workgroup that I lead/facilitate to evaluate and provide recommendations on church governance, which is critical to proper church function. As an outgrowth of this work, I am also part of a study group established by the Board of Trustees to examine our current church governance processes and provide recommendations to them.
My professional life is centered on the issue of environmental protection. I began my career at the Environmental Protection Agency working on habitat restoration and water quality issues. Now as division chief at the National Marine Fisheries Service (NMFS), which is part of the National Oceanic and Atmospheric Administration, my staff and I work with NMFS leadership/staff around the country to implement the Endangered Species Act, a law designed to keep animals like turtles, whales, and fish from going extinct.
I am excited about the opportunity to serve our church community as a trustee. I hope to build stronger connections between the work of the Board of Trustees and the congregation, increase the effectiveness and efficiency of Board operations, and create opportunities for issues important to the congregation to be heard.
Nadine Bowden (Trustee: entering 2nd year)
Libbie Buchele (Trustee: entering 2nd year)
Robert Jayes (Trustee: entering 3rd year)
John Schuettinger (Trustee: entering 3rd year)
Esther Strongman (Trustee: entering 3rd year)
Nominees for Officers of the Church
As discussed above, the committee is pleased to advance a nomination for the position of secretary. However, the committee was unable to nominate candidates for the positions of assistant treasurer or membership secretary.
The committee understands that the Board of Trustees intends to propose a bylaws amendment that would make the secretary and treasurer members of the Board. If the bylaws amendment is passed by the congregation at the annual meeting on December 8, it would take effect immediately and a secretary elected at the meeting would serve as a member of the Board.
I started spending time at All Souls years before I ever attended services, participating in the activism and organizing that the church regularly hosts. But I began attending regularly in 2015, after I discovered Mindful Souls, the meditation community that meets every Sunday after services. In 2016, I became a member and also got involved with the monthly Vespers service. All Souls has become the heart of my community, a place where I'm surrounded by people who share my values, and where I can join in the work of making those values a concrete reality.
For most of the past ten years I have worked in nonprofit program management, and I currently work in a communications role for another church. I hope to bring my communications skills to the position of secretary, to ensure that information is shared freely between the congregation and the board.
I'm bisexual, and my gender is nonbinary. I deeply value the work All Souls has done to make people of all sexualities and genders feel safe and welcome. I'm committed to ensuring that everyone—regardless of race, ability, or class—feels that same sense of welcome and inclusion. The community All Souls has created is unique and special. I'll do everything I can to strengthen, broaden, and deepen that community.
No nominee (Assistant Treasurer)
No nominee (Membership Secretary)
Finally, the following officers are renewing their roles for a maximum of three years. Again, if the proposed bylaws amendment is passed by the congregation at the annual meeting on December 8, it would take effect immediately and the treasurer would serve as a member of the board.
Mark Regulinski (Treasurer: entering 3rd year)
Mike Hill (Moderator: entering 2nd year)
Erika Loke (Assistant Secretary: entering 2nd year)
The Leadership Development and Nominating Committee (LDNC) is composed of 15 All Souls members who serve three-year terms. Committee members are nominated by the Church Council and elected by the congregation each year at the annual meeting. The committee is charged with two core goals:
Identify and develop a diverse group of leaders in the congregation to strengthen shared ministry and lay leadership at All Souls. Building on its expanded charge since 2014, members of the committee work with the Church Council and the Leadership Development Course Committee to offer a unique leadership development course for congregants: Leadership for a New Era. This course is one way in which the LDNC works to build an "intentional" leadership culture to help the church attain its goals and support spiritual growth, community, service, and prophetic action. Through this course and other leadership development opportunities, All Souls has begun to set clear expectations for leadership.
Nominate candidates for the All Souls trustee and officer positions that reflect the values of our community. Each year the LDNC reviews the trustee and officer positions that will be vacant in the following year and consults with the current Board on needed skills, experience, and diversity in order for the Board to fulfill its own goals and provide strong, committed, diverse, and talented leadership for our church. The LDNC follows established protocols as described in the church's bylaws and develops and implements a year-long action plan to identify, recruit, interview, and nominate candidates for election at the annual meeting each December.
Unfortunately, low enrollment in the course "Leadership for a New Era" resulted in the course being cancelled for 2019. The LDNC is working with the Leadership Course Planning Committee to revamp and adapt the course for 2020.
The committee hosted a Leadership Social in May at a member's home. The event was well attended by a wide range of congregants and provided a valuable opportunity for building a community of leaders at All Souls.
The vacant trustee and officer positions to be filled for 2020 are: 3 three-year trustee terms, 1 two-year trustee term (to fill a vacancy), secretary, assistant treasurer, and membership secretary. The incumbent moderator, treasurer, and assistant secretary plan to continue in their current positions.
This report contains nominees today for five of those vacant positions: four trustee nominees, and one nominee for secretary.
There are two vacant positions for which the LDNC was unable to advance a nomination: assistant treasurer and membership secretary. We conducted a robust recruitment effort for these positions. However, the committee has received no applications for these positions.
Challenges in Leadership Recruitment and Retention
These unfilled vacancies are reflective of an unusually difficult leadership recruitment year. We conducted a recruitment process using techniques that have been successful in past years. Beginning in July, we used mass communication methods including a bulletin announcement, pulpit announcements, the Facebook group, and emails to the Church Council to announce the need for new trustees and officers. Between the first week of September and mid-November, we reached out individually to 73 people and had one-on-one conversations by email, telephone, and in person with 63 of them to ask them to consider serving as a trustee or officer of the church.
The committee identified people to proactively recruit based on both representational and skill needs, with a special focus on people with legal, financial, non-profit management, and communication skills, as well as people of color, men, members of the LGBTQ+ community, and young people. We asked church staff to suggest congregants who are active participants in their program areas, and asked church members who serve in key leadership positions to recommend potential candidates. We also used the list of attendees of the most recent Jubilee Training as a source of potential candidates.
This process produced the five strong nominees for trustees and secretary listed below.
However, we still received no applications for the two remaining positions. As we discussed leadership with scores of members over the last four months, we heard consistent themes of burnout, lack of support, and volunteers who are already overextended in their existing commitments. We heard these comments from committee leaders across the congregation, some of which cited the lack of reliable volunteers for their current committees as a reason they felt unable to step aside from their current leadership roles to move into board or officer positions.
We are concerned about the future of lay leadership in this congregation if these trends continue. This community that we love is the work of hundreds of dedicated people. We hope we can engage in a conversation with the entire congregation in the coming year to build and strengthen the diverse leadership capacity of our community.
As a final note, the LDNC expresses its gratitude for faithful service of those elected by the congregation who finish their terms at the 2019 Annual meeting.
Trustees: Tehani Collazo, Cheryl Gray, Tim Rhodes
Officers: Jen Bruneau (Membership Secretary), Carrie Davidson (Secretary), Andrew Scott (Assistant Treasurer)
LDNC members: Kerry Reichs, Derek Robinson, Ben Whelan-Morin, and Chuck Wooldridge