Our focus this church year is on regathering, December's worship theme is Presence, and the winter holidays are a wonderful excuse to be present, together! 
Toy Collection - November 14 to December 9
Each year, All Souls collects toys to be distributed by La Clinica del Pueblo, during their annual Posada celebration. The church hosts this event for our community partner, with children and their families enjoying music, food, games, and more! This year La Posada will be held on December 10, 2022.
This means our toy collection starts early this year! We will have donations bins in the Reeb Lobby and by the 16th Street doors (inside) beginning November 14 to December 9. Or, you may purchase a toy online to be sent directly to La Clinica.

Holiday Ornament Exchange - December 1 to December 20

Tree Trimming Party - December 6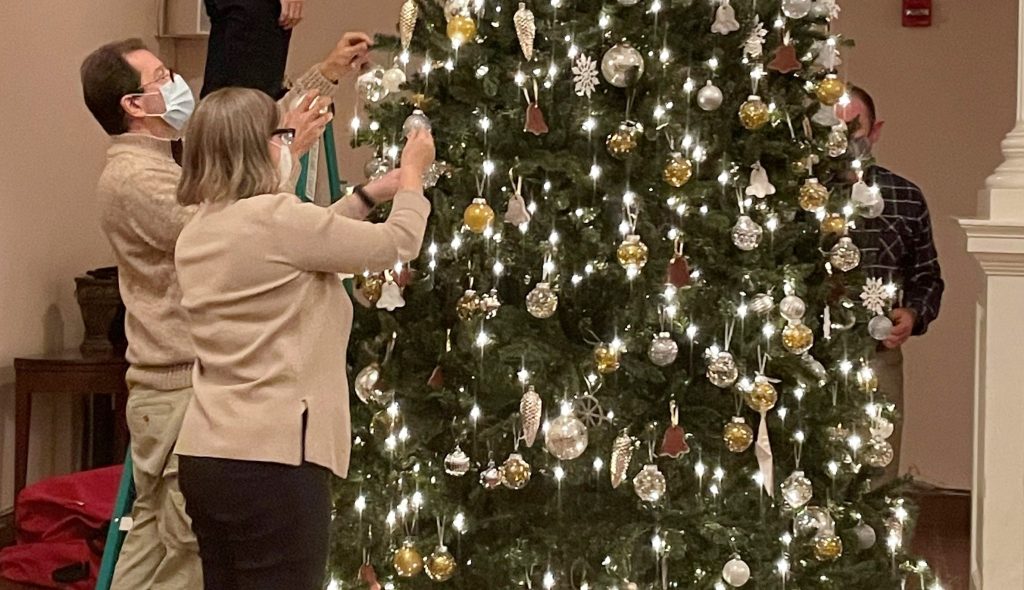 It's a mini-party! Come to the All Souls Sanctuary on December 6th at 5:30pm to help trim the tree! We'll listen to holiday music, maybe sing a few carols, fill the tree branches with light and cheer, then head to the Reeb Lobby to decorate cookies! The Children's Choir will be leading the charge, but we'll need the help of folx not afraid of climbing a ladder to get those hard to reach upper branches! 
Join us for this Intergenerational activity, for children and children at heart!

Christmas Pageant - December 11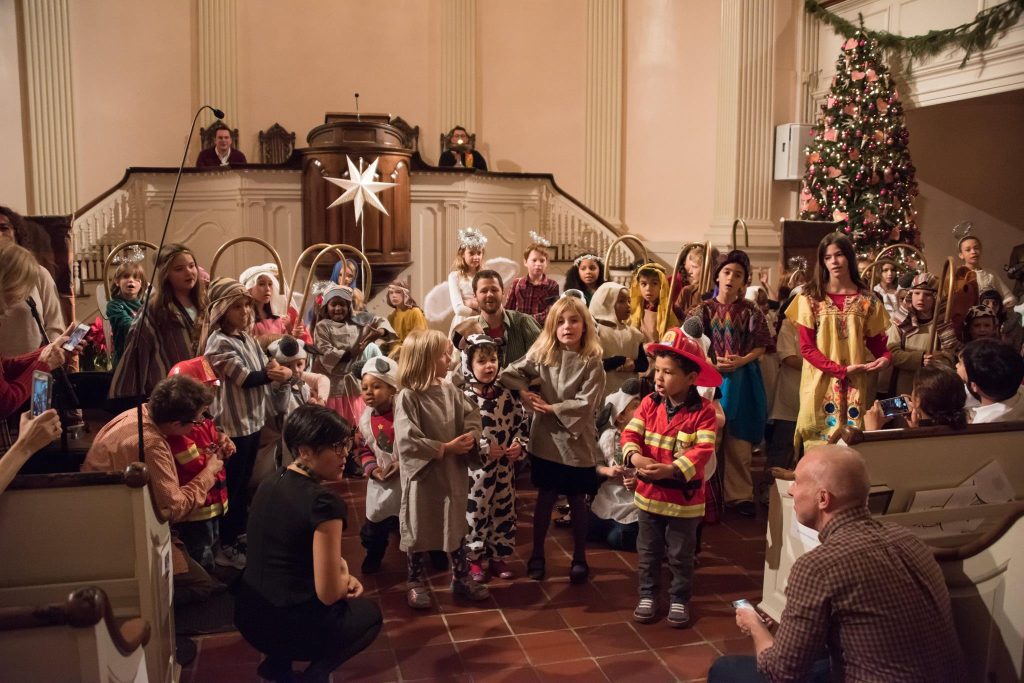 This holiday favorite returns this year and will take place during service on December 11, 2022. See the children of the Childrens' and Youth Religious Education Program act out the Nativity story. 
Information to sign your child(ren) to participate will be out soon! Rehearsal will take place on Sunday, December 4th after the service. 

Made By UU: Holiday Arts & Crafts Fair and Bakesale - December 11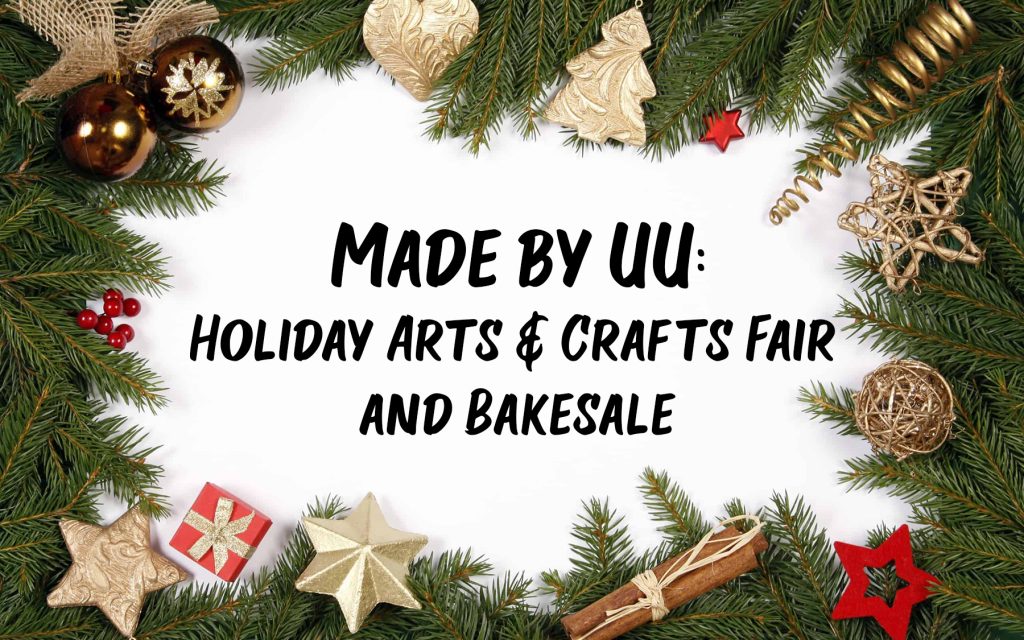 Calling all artists, crafters, and bakers – your art, crafts and baked goods needed!
Made by UU: Holiday Arts and Crafts Fair and Bake Sale will be held after service on December 11th in Pierce Hall. Donate your particular art to the Holiday Fair to raise funds for ASC and for a more sustainable holiday season! Knit, crochet, paint, bake, ceramics, quilt, weave, anything and everything! 
All proceeds will be used by All Souls Church to Fund Our Future. If you think you may be interested in contributing to this fun event, please fill out this interest form.

Caroling with All Souls in Columbia Heights - December 19th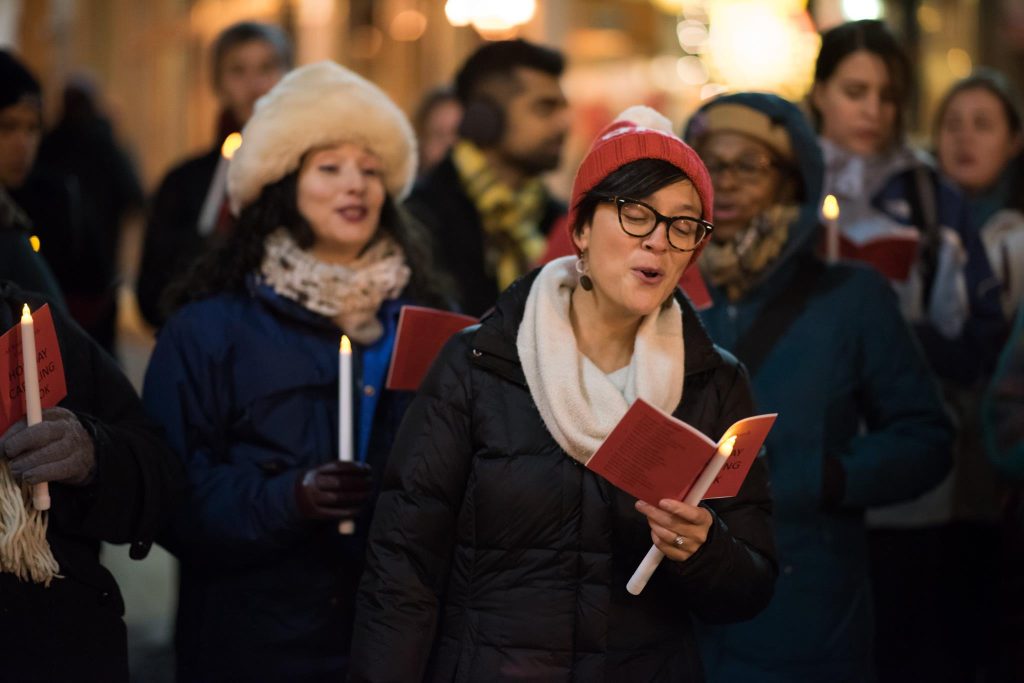 Spread some holiday cheer in our neighborhood! Join musicians from the choirs for caroling throughout Columbia Heights. All ages and experience are welcome, and encouraged to join us!
We'll begin by gathering for cocoa at the church at 6:00 pm before heading out. Dress warmly!

Christmas Eve Services - December 24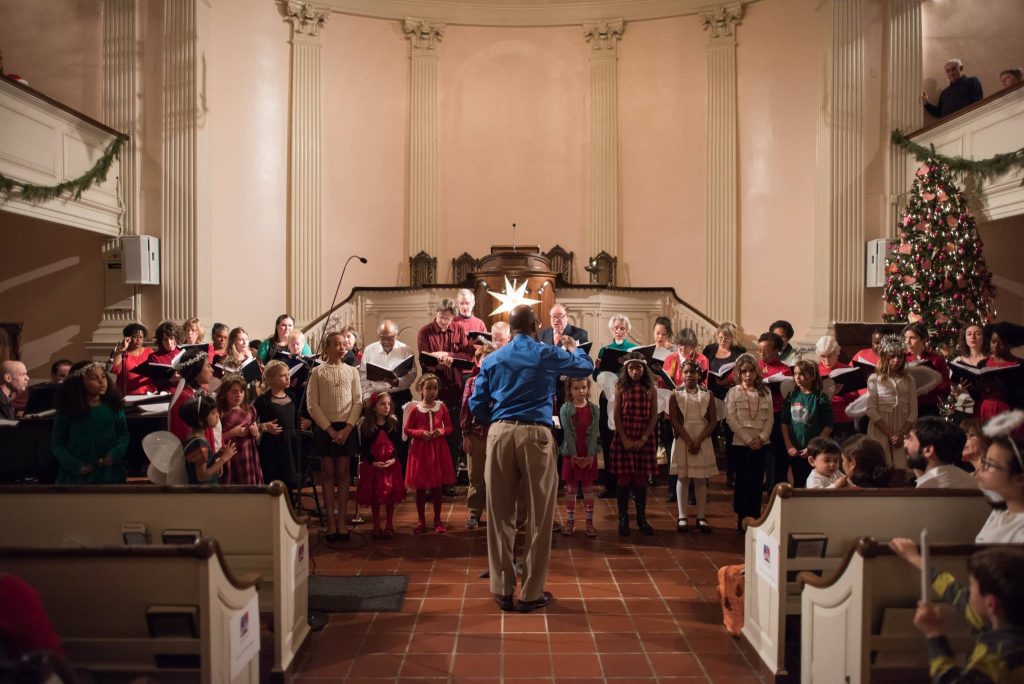 Join us for one of our two Christmas Eve services! Bring a bell, your good cheer, and an open heart. We'll celebrate the season together.
Our early Christmas service at 7:00pm is designed especially for families with young children—as well as the "young at heart" of all ages! 
Our late (10:00pm) Christmas Eve service full of music and reflection.

Christmas Day Service - December 25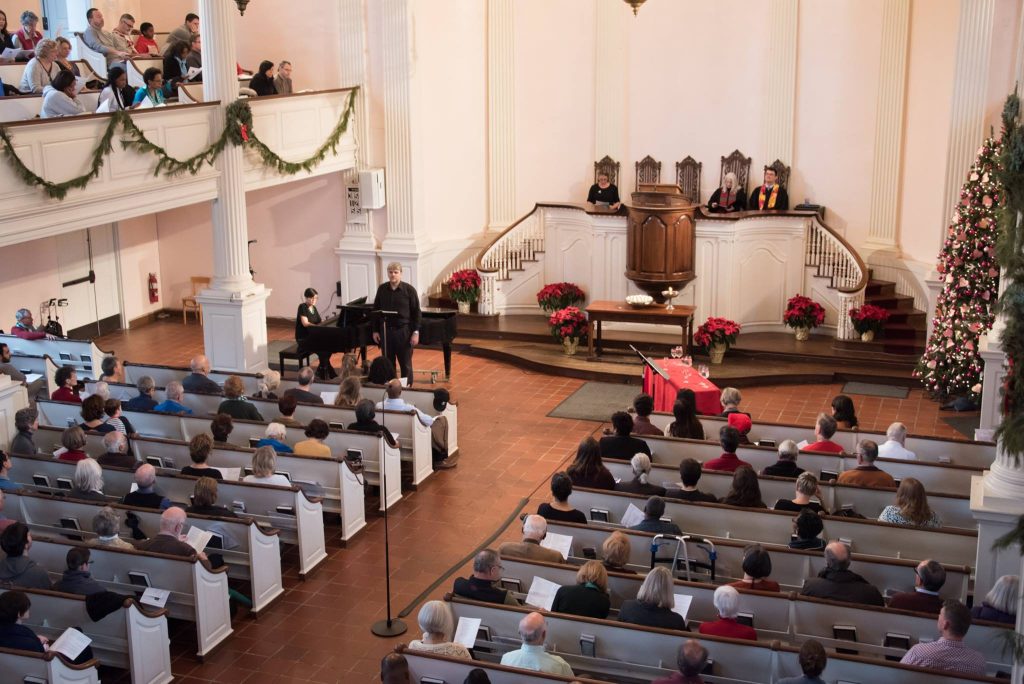 Our doors are open to you on Christmas morning for 10:30am worship! Join Rev. Louise Green and James Ploeser for a small, intimate Christmas in the Lobby.

2022 Winter Holiday Calendar