Jubilee Singers: 45th Anniversary Concert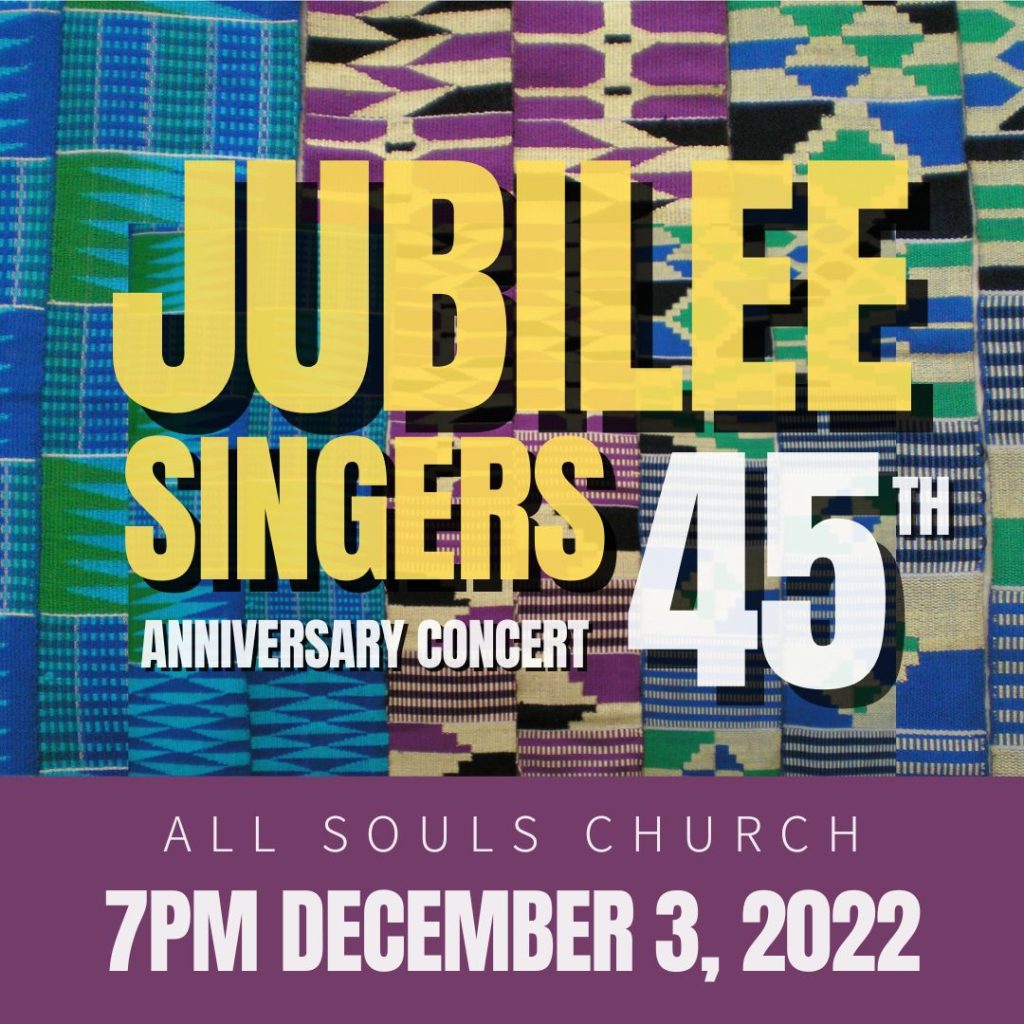 For 45 years, the Jubilee Singers have sung of liberty, love, and social justice. Founded by Dr. Ysaye Barnwell in 1977, the Jubilee Singers were formed to bring the tradition of African American song to All Souls Unitarian Church. Overwhelming positive response from the congregation led the music program to integrate Black music more fully throughout all of the church ensembles and the Jubilee Singers simultaneously embraced more styles including blues, jazz, folk, and music from throughout the globe. Now, 45 years on, this legacy of song has involved over 300 singers and delighted audiences throughout the Washington metropolitan area.
Jubilee will perform several new pieces under the direction of Director Lenard Starks, who has led the group since 1997. Alumni singers will join the choir for old favorites such as "Faithful Over a Few Things" and "God's Gonna Build Up Zion's Wall." Founder Dr. Ysaye Barnwell has also been invited as a special guest.
Tickets are $20 and available at the link below/to the right or at the door. If you are able, please consider making an additional donation to celebrate 45 years ($45, $145, $245, $450). The concert is open to all. If you wish to attend but find the $20 ticket price a hardship, please contact Gary Penn (gpenn@allsouls.ws), who can register you for free or at a reduced rate.