Stories from Our History – Washington Unitarianism: A Bicentennial History of All Souls Church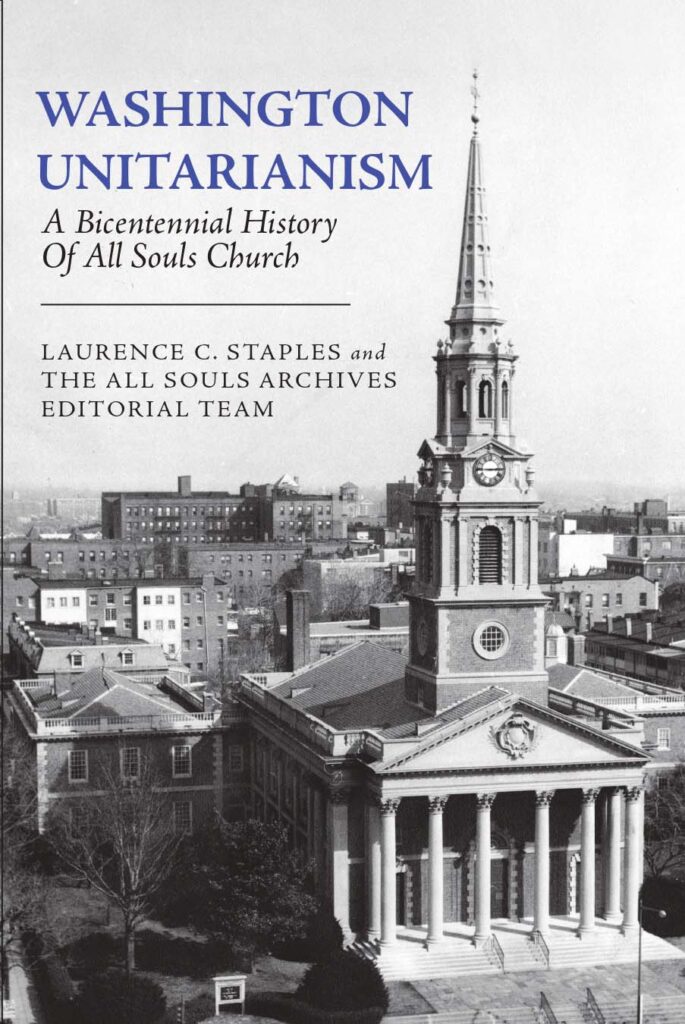 All Souls now has 200 years of history as a congregation, and we have a rich archive documenting our life together, and our engagement in Washington and the nation. The All Souls archives committee has mined our treasures for an updated All Souls history book, on sale soon.
You may purchase the book here: https://all-souls.org/about-us/history/
Join us Sunday, January 30, 7:00-8:15 pm, to hear stories from our history told by Allison Blakey, Mara Cherkasky, Carol Falk, Henry Hubbard, and Julie Hubbard. Emily Koechlin will moderate.
Zoom link: https://us06web.zoom.us/j/83546765545