Meet the Transitions Team
Judith Bauer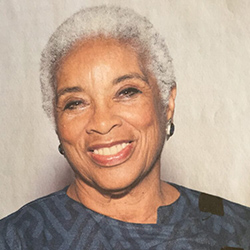 Judith has been a member of All Souls since April 1994. Her first involvement in building community here was as a member of the three-person team that initiated a telephone tree to maintain contact with members. She then chaired the Membership Committee, served on the Board of Trustees, the Nominating Committee, the Capital Assets Planning Team, and the Committee on Ministry. For almost a year she was the church's interim administrator. She represented All Souls as a member of the citywide Strategy Team for the Washington Interfaith Network. Her particular joys over the years have been ushering, being a worship associate, helping with Silver Souls events, being part of KUUMBA Players, staying involved in the Heiwa Peace Project, and leading worship for the children in RE. In the Joseph Priestley District Judith was part of the team of facilitators that served area UU churches. Currently, in addition to being a part of the Transition Team, Judith is a member of Black Souls, enjoys participating in Central East Region BIPOC meetings, is once again a member of DRUUMM, Zooms on Sunday nights with Front Range BIPOC UUs based in Colorado, and is sustained by All Souls gatherings on Sundays and Wednesdays. Spiritual practice: reading lots of poetry, dancing from the soul out, trying to do better with meditation.
Zachary Morrice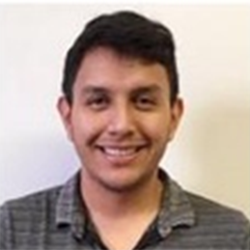 Biography forthcoming!
Adam Ortiz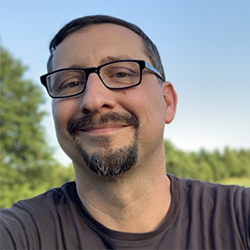 Adam, a member of All Souls for nearly a decade, has served on the Committee on Ministry and participated in Young Souls events … when he was young(er). Raised catholic, he welcomes having a spiritual environment that is open, welcoming, and challenging, and that supports the responsible pursuit of truth and knowledge. He is also strongly influenced by spiritual teachings of compassion, Buddhism, and nature.
Professionally, Adam has served in public sector management roles in Prince George's and Montgomery Counties, leading their environment departments. He has worked at other levels of government, taking an activist and justice perspective to his roles. Earlier in his career Adam worked on human rights and criminal justice issues for nonprofit organizations.
In his free time Adam enjoys spending time with friends and family, being outdoors, and listening to and playing music
Paree Roper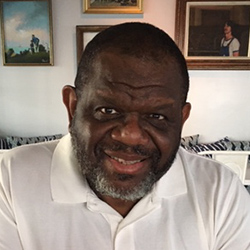 A native of East Chicago, IN (not Illinois), Paree was raised in the African Methodist Episcopal Zion Church, where he sang in the choir as a child and teen. In his 20s, during a conversation with a friend, he expressed frustration with the church he was attending. The friend suggested that he attend the local Unitarian Universalist Church (in Wichita, KS, where he was living at the time). The only thing Paree knew about the denomination was that Frank Lloyd Wright was a Unitarian and that he designed the landmark UU church, Unity Temple, in Oak Park, IL. That first service he attended was a bit scary, but intriguing. Something clicked and it has been clicking ever since.
Paree became a Unitarian Universalist in 1986 after moving to Dallas and attending the First Unitarian Church there. He served as a choir member and as the president of the Lesbian Gay UU group. After leaving Dallas for Michigan, he joined the East Lansing congregation where (surprise!) he sang in the choir as well as the Michigan State University Choral Union.
Paree has been a member of All Souls since he came to Washington in November of 1992. A member of the choir's bass section, he has also served as a member of the Music Committee, the Church Council, Committee on Ministry, and as co-moderator for the congregation. He has participated in a men's covenant group and is currently a member of the Black Men's Group in the congregation.
He works for the Foundation for Advanced Education in the Sciences at the National Institutes of Health and is a part of the foundation's retail team that serves the Bethesda campus. He lives in Southwest DC with his husband, the Rev. Martin Smith, and enjoys travel, photography, choral music, and Indiana University athletics (GO HOOSIERS!!!).
Shige Sakurai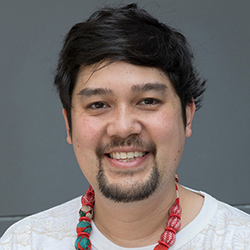 Shige (they/them) has been an All Souls member since 2020 and a visitor since 2012. They are a university administrator and professor, an advocate for social justice, the founder of International Pronouns Day, and the first person in the U.S. to receive an officially nonbinary X-marker driver's license. They are a trans and queer person of Japanese and U.S. descent, whose spiritual identities span Unitarian Universalism and earth-based spiritualities, reflecting their Shinto, Buddhist, Christian, and atheist heritages.
Georgia Yuan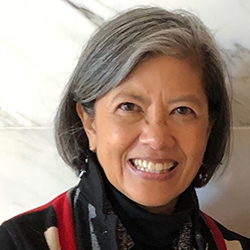 As a member of All Souls since 2011, Georgia is happy to be serving on the Transition Team during Kathleen's interim ministry. She is a lawyer by training and served as the general counsel for Smith College in Northampton MA before moving to DC in 2010 to serve in the US Department of Education. She and her husband came to all Souls upon moving here and have found their community. Georgia has sung with the choir, been in two different covenant groups, participated in the getting-to-know-you dinners, went on the Assisi Pilgrimage, served on the Committee on Ministry, helped with the Leadership Development Course, and served on the Board of Trustees. She became an executive coach after leaving the government and is committed to making the world a better place one leader at a time. She thinks that her early religious life with parents who were always very involved in our church set her up for life in the context of a church community. Georgia hopes that, over the next two years as we discern our future as a congregation, she can help us live into our commitment to each other and to help Kathleen with the work of guiding us along the way.